Serrano ham is one of the gastronomic jewels of our province and at Degusta Teruel we want to make it accessible to everyone with our ham boxes. Either for professionals, restaurants or individuals. Kits consisting of: pieces of ham, ham knife, support, sharpener, ham cover, ham clamp.
With versatile and affordable accessories for the individual, facilitating the cutting and conservation of the ham. Making the consumption of ham at home a simple and pleasant experience. Contact us and get discounts based on quantities.
Discover within the lots offered by Degusta Teruel our ham boxes, a selection of our hams, Iberian and Serrano, presented as gifts. With option of individual batches and complete batches . We make ham cutting accessible at home with our ham accessories.
Give ham boxes at parties and special events. Gifts made from cured ham with quantity discounts ! Ideal as a corporate and private gift.
We are suppliers of other businesses and companies. Whether for an individual purchase or if you are a hotel business, restoration, etc. get your discounts based on quantities. We offer competitive prices of the best gourmet products in the province of Teruel.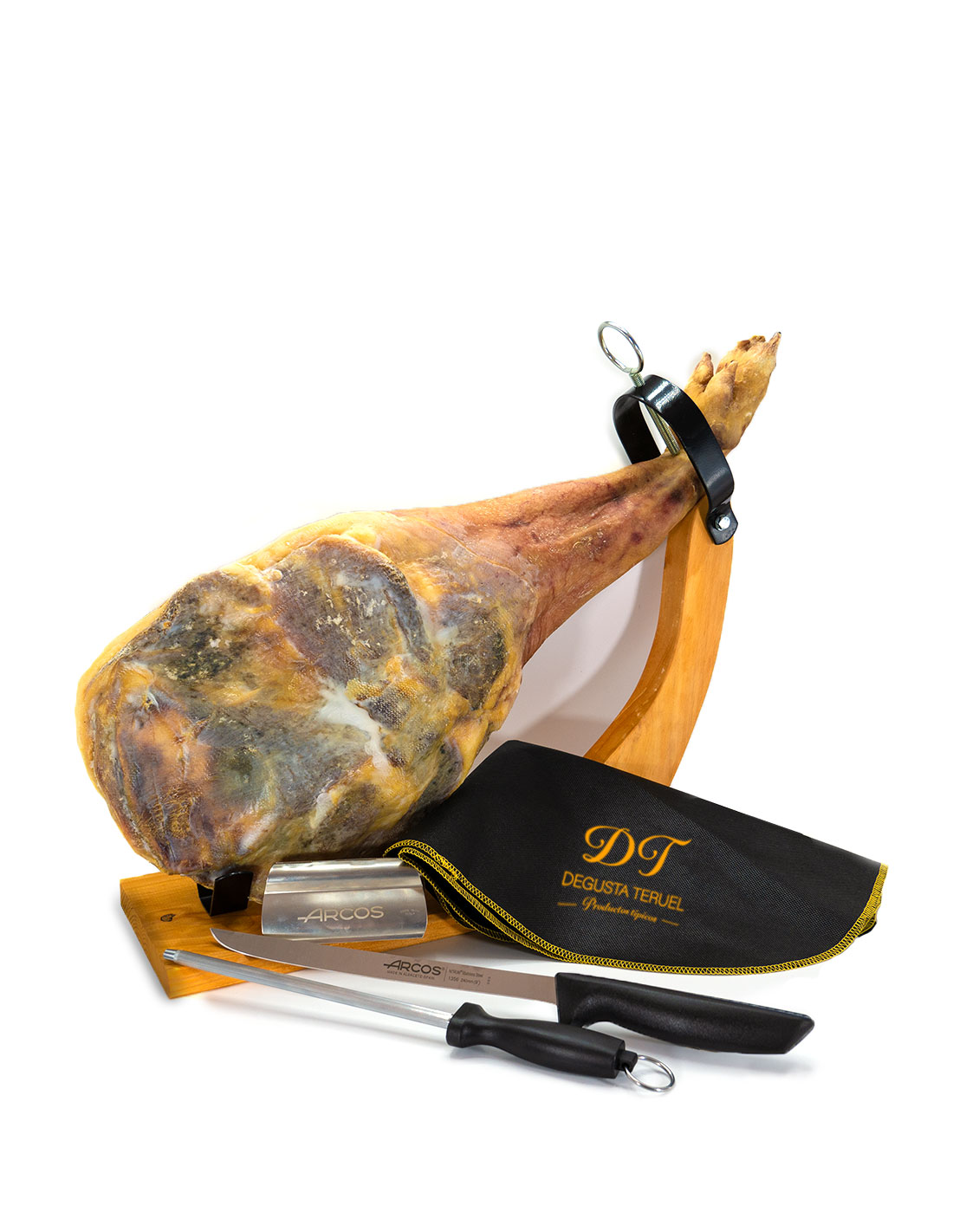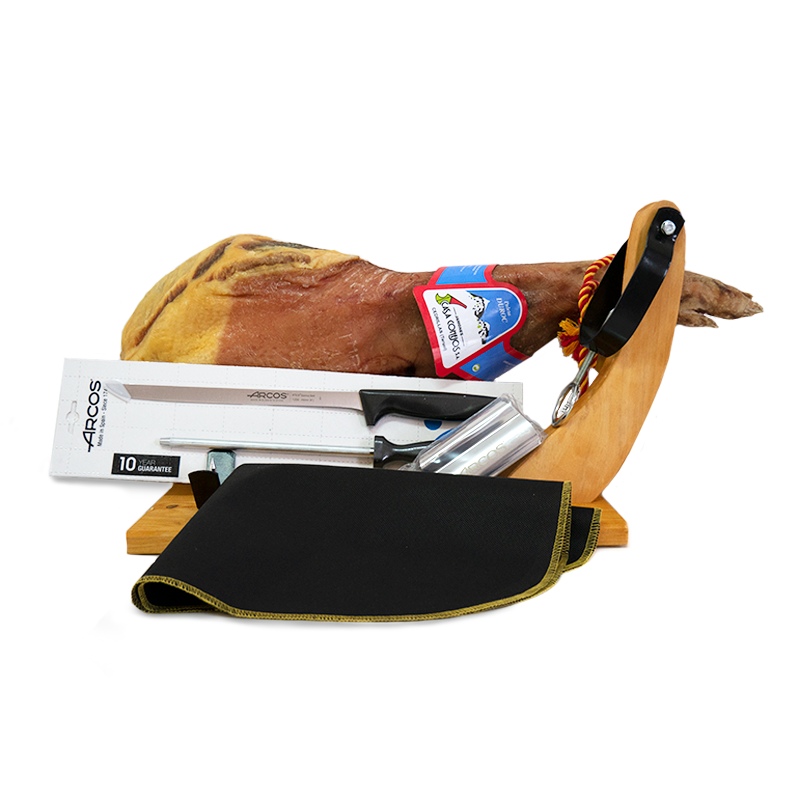 In our catalog you will find different options with complete ham kits , in other words, lots that also contain a piece of ham, all the accessories and tools necessary for the Cutting, handling and conservation of the ham.
You can choose your favorite curing and receive it accompanied by:
Ham support . Wooden ham holder in gondola shape with 2kgs of weight. Ideal for home use, easy to store and carry anywhere.
Knife . Arcos knife, a benchmark brand in working with steel.Stainless steel ham knife, for a precise and versatile cut.
Chaira . Stainless steel, for proper maintenance of the knife blade and to guarantee a clean and safe cut.
Ham pliers. For cutting and fixing the ham, with a gradual opening. Soft but firm closing.
Covers ham . Opaque textile to protect the cut of the ham when it is not in use.
We also offer ham boxes with different types and formats of ham to give away. With a range of prices for each occasion, we offer from cheaper options for curing to more premium details for special occasions.
We work this service with both Serrano ham , the flagship product of ours the province of Teruel, in which we specialize; such as Iberian ham with acorn and bait feed, also made in the province of Teruel, with the uniqueness of its curing at more than 1,300 meters that differentiates it from other Iberian products.
It is a star product at parties, especially in the Christmas months, when lunches, dinners and meetings give rise to sharing a good cut of ham. For events and celebrations , give those you care about with our gastronomic jewel.
Give one of our complete kits and introduce your friends to the world of ham cutting with all the tools needed.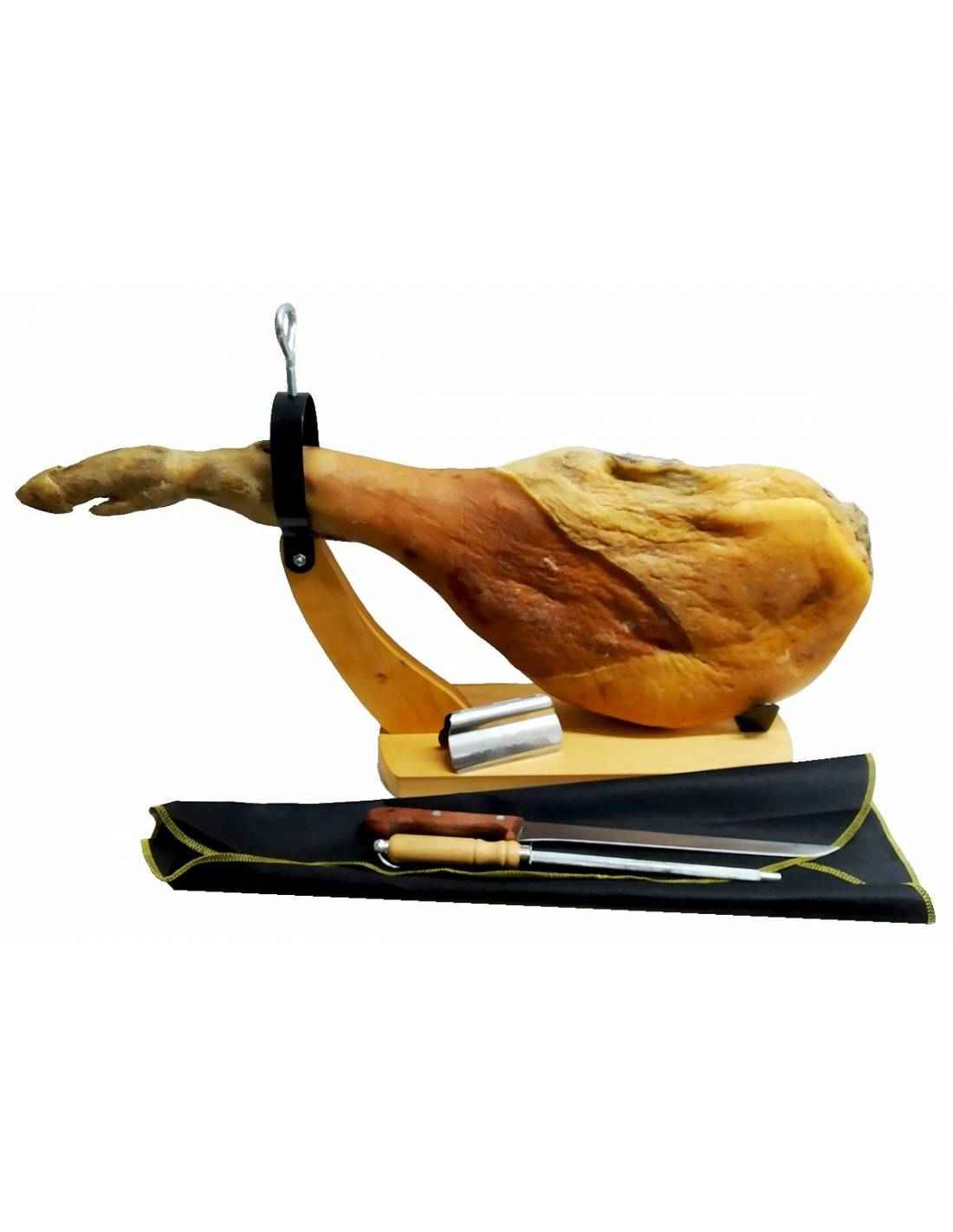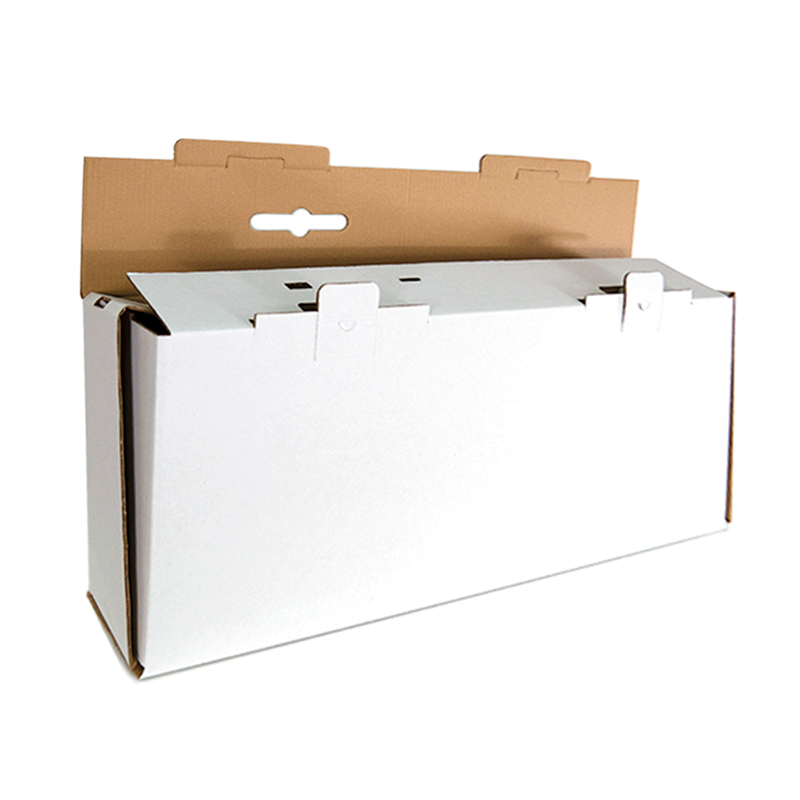 With a spectrum within the product from 5 to 8 kilos, our ham boxes are easy to carry, strong and resistant. Thus, we guarantee the preservation and presentation of our hams.
With the option of a Christmas print depending on the time of year, ask us to give a distinctive to your box and turn it into a coveted gift.
Give individual hams or with their cutting tools and accessories. For those who do not have a ham holder or the necessary utensils, Degusta Teruel offers you kits for professional cuts at cheap prices and with our entire online store as an e-commerce can give you.
Our most visited categories