Deer sausages with more than 50% raw material, combined with fine herbs, pepper, boletus and black truffle.
A sausage is known as a product derived from authorized meat, whether minced or cured, to whose preparation other parts of the pork, spices and vegetable products are added, and whose final result is presented in a casing artificial or natural. In our region, game meat is closely linked to gastronomy and traditional recipes. Lastly, one of the most popular types is that made with deer.
Deer sausage
Deer chorizo ​​
Deer fuet
Deer sausage
Deer meat has a significant contribution of micronutrients and minerals :
Phosphorus
Iron
Copper
Zinc
Potassium
B vitamins such as riboflavin, niacin and cyanocobalamin.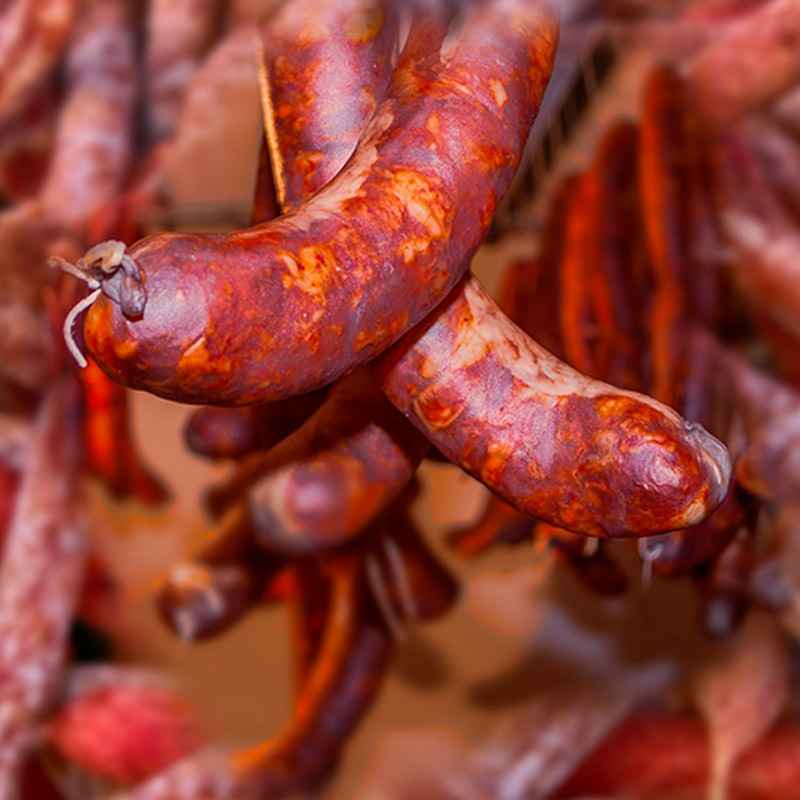 Our most visited categories