Giving at weddings requires a special knowledge of all your guests. Therefore, what will never disappoint is the gourmet food. Gourmet olive oil, details of saffron, details with black truffle.
Presents for Weddings to buy Online
Weddings are, as such, the act that most upsets those who are going to get married and is that the amount of things that must be planned are extensive; venue, decoration, guests, lunch or dinner of the day, presents for guests, ceremony music, party music, etc.
Keep in mind that unforeseen events are inevitable, which requires constant attention to preparation. In short, there are many previous preparations to be made so that a wedding passes normally, is memorable and ultimately the best day of our lives.
But is it really that difficult? The truth is that yes it´s, so much can be a problem that lately the figure of wedding planner is appearing more and more. That it corresponds to the person in whom the bride and groom place their trust, delegate to her and is in charge of organizing all these aspects, so that they can limit themselves to attending the celebration and that's it. Nice huh? It sounds idyllic and it is becoming more and more a reality and an option for more couples, as it is important to keep in mind these figures who take away all the weight of organizing the wedding ceremony.
Original and useful wedding presents for guests
In Degusta Teruel we intend to offer a variety of original and versatile wedding details. Defining the wedding details correctly can be a complicated task if we take into account the different audiences to whom we offer these gifts.
We start from the basis that we want these presents to be genuine and original so that they can become a unique memory for the guests, but on the other hand we value that they are practical and valid, so that they do not fall into oblivion once the event has passed. .
To help in this decision, Degusta Teruel is committed to gastronomy, accentuating gourmet products for weddings, original gifts composed of jewels from the land of our province: olive oil, Teruel saffron and black truffle.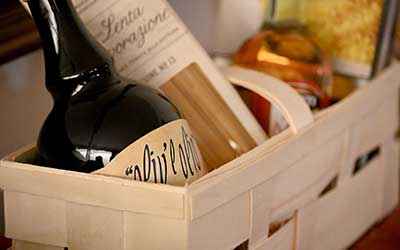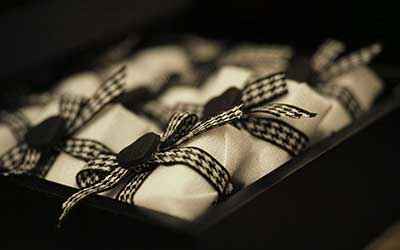 Our gourmet gifts contemplate both genres and are aimed at both male and female guests. It is relatively easy to control how much of each group we will find in the event, in this way to be able to offer the gifts that we consider best suit each one.
As for the details with which we recommend giving men, liqueur with saffron and products with truffle are very well received. Star details of the province of Teruel with which to surprise the palate of our male guests.
Wedding presents for women
The guests tend to be more careful when it comes to gifts for the bride, they tend to be more select with them and that is why we believe that it is necessary to respond with the same consideration. This is how we offer from our range of products, chocolates with truffle. Chocolates are always a hit, a present as such a taste delight leaving a good taste in the mouth to those who accompany us in this special celebration.
We also accompany this proposal with select olive oils, our liquid gold and a careful gift of saffron.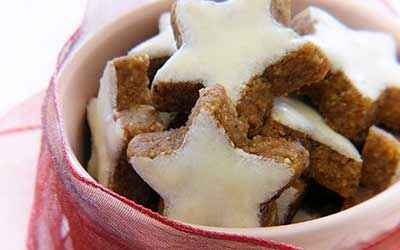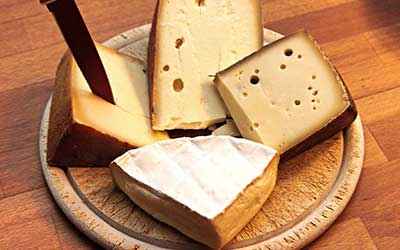 Economic wedding presents
In our assortments of products we allow to approach this choice in a multitude of ways depending on our concerns and the level of involvement and investment that we intend for the gifts. We adapt to what you need with an offer that includes a whole range of products with different quality and price ratios. In this way we cover all the needs that arise.
We commit to give advise in order to find the option within our products that best suits our audience and our intention for it. We invite you to tell us how you imagined the gifts and with these criteria, we will find the best way to select them in addition to studying the final presentation. For us it is our gift for such an important day. Contact us and we will take care of everything.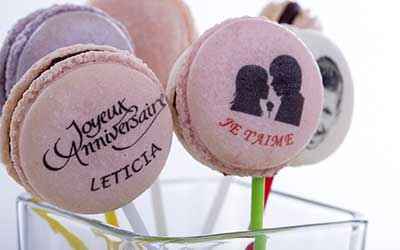 Our most visited categories