Natural apple juice without added sugars, made with material in the fertile plain of the Turia River. With a unique aroma, texture, and flavor.
In Degusta Teruel we have included in our product catalog a variety of juices made from apples grown in the national territory and with traditional methods and without added sugar.
The cultivation for a product of such quality is carried out in the area of ​​Rincón de Ademuz, exclave of the Valencian Community. And in its production we highlight the natural juice without sugar from the Esperiega variety.
"From the Highlands of Rincón de Ademuz we reserve you the best apple juice"
In the interior of the peninsula of the current Valencian Community, which in its day belonged to the ancient kingdoms of Castile and Aragon; we find on the banks of the river Turia, a valley in its plain. Sunny, reddish and fertile, this land nurtures many farmers. And it is this climate that contrasts with its mountainous perimeter, which favors the cultivation of these apples, recognized for their aroma, texture and taste.
Although it finds its origin elsewhere, the Esperiega apple variety has been indigenous to the Ademúz region for more than a century. They say that in 1903, in the Guerrero area, the first tree could grow from a seed that was swept away by a flood. Since then, the region was in great demand in the markets of Valencia and dedicated a large part of its garden to this apple.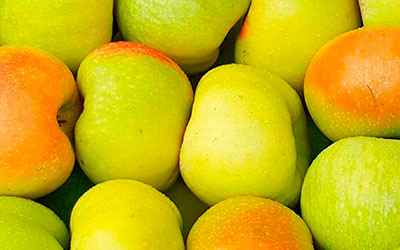 Unlike other varieties of its species, this one has a spherical and flattened shape. This morphology presents a whole chromatic range. Once harvested, its skin turns from green to yellow in a short time, showing a progressive maturation. It can present faded white specks printed by the Cierzo, a cold and dry wind that follows the Ebro valley. It also obtains, depending on its exposure to the sun, red hues
Its pulp is hard, still juicy and sweet, it often hides vitreous areas inside, the result of the natural crystallization of the sugar inside. This texture that resembles that of ice is responsible for the fact that this apple is also known as a Frozen apple and that a large part of its price is based on this curiosity.
As a result of a family project that combines deep-rooted field knowledge and gastronomic concerns, this company specialized in the production of apple juice was born.
It gets its name from Ricarda, which is a variety of apple that was grown in the region, and the term Brun, which refers to that brown tone that can be seen in its juices. They offer juices of the Golden, Fuji and Esperiega apple varieties.
The Speriega apple generates a reddish tone once juiced, which evokes that of the land in which it is grown. It has a dense texture, but a smooth, fresh flavor. Its fruity aroma lingers on the palate.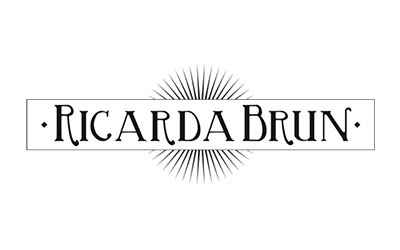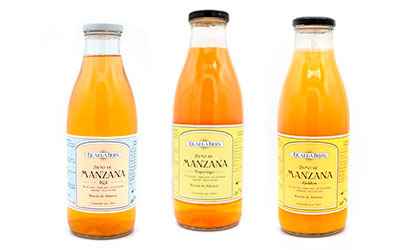 The production process is simple, pressing the apple in its coolest season, for subsequent refrigeration for decantation, and pasteurizing at the optimum temperature for food safety, then bottling.
Ricarda Brun highlights the naturalness of their product, to which they only add citric acid to intensify its flavor and guarantee its microbiological safety. Thus, Esperiega apple juice contains 99.85% apple juice, and the remaining 0.15% corresponds to citric acid as a preservative.
Our most visited categories