Christmas, a special stage where family and friends meet again, a stage where you can taste the best products with your family or friends, is synonymous with pleasure and well-being.
In this section, you will find lots of products to give to individuals and companies. If what you see does not match what you are looking for, we can customize what you want.
Christmas lots and baskets
Enjoy the best products from the province of Teruel with these fabulous fully customized lots for any time, place or person.
The tradition of giving Christmas baskets is not only Spanish, we have to go back and review all the countries to realize that this tradition comes from far away.
It comes from so far that in the Roman era this position was adopted to provide the servants with food supplies for the winter, these servants were given a wicker basket with top quality food products, which made reference to his bourgeois liking at the time.
Although it must be recognized that not all servants had a basket, it is true that it is a general action for the time.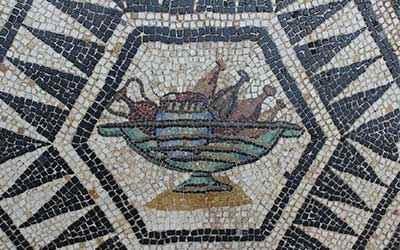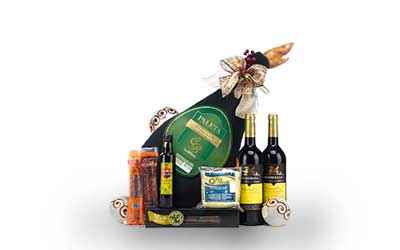 Lots and baskets in Spain
Christmas is a very intense period in Spain, and more so in this country where the majority of people have migrated to different more industrialized cities in order to work. It must be emphasized that the fact of being Christmas already invades us emotionally and that this implies having identity marks when we eat with our own.
But we are going to talk a little about the history of Christmas batches and baskets, in Spain, this tradition began to become customary from the end of the year 1898, and it was at that time that the work of the public workers, since the working conditions were very different from the current ones.
From there, the tradition began to expand to private companies, which provided wicker baskets or Christmas batches of meat products, especially sausages, preserves, wine and cava.
Emphasize above all that it is important to say that this tradition is currently in use in the private sector, and not in all companies, since it is not an obligation of the same.
Let's bear in mind that not in all communities the fact of giving a basket is accentuated, if not rather, it is the east of the country and Madrid where the gift of the Christmas basket is most popular.
Christmas lots and baskets in the world
The tradition of Christmas baskets is not only found in Spain, there are many countries that follow the same line as Spain, especially Latin countries, which call them bread boxes.
In the United Kingdom it is known as Boxing Day, and in other European countries this very common tradition is also pursued by all.
Although it should be noted that Spain is the country where it is most deeply rooted to give your employees a basket of food.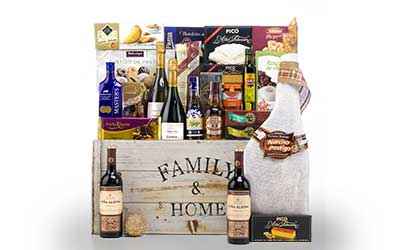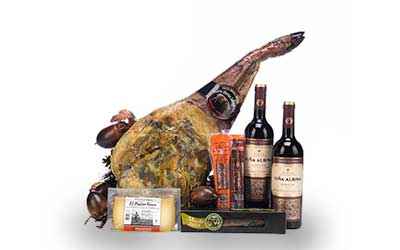 Gift baskets and packs at any time of the year
We have to make it clear that gift lots are given throughout the year, although it is true that companies give them at Christmas.
Many people decide to buy gift lots to give away on birthdays, saints, parties, celebrations and endless actions to be able to show themselves differently.
Gourmet batches are undoubtedly one of the star gifts for birthdays and celebrations, and that is, giving food is becoming very fashionable, especially gourmet and artisan food.
Our most visited categories