In our store, you can find from Serrano ham, Iberian ham and all the accessories of the ham. All of them made at more than 1,300m of altitude, in the province of Teruel.
Sign up for our newsletter
News, receipes and also, receive the best offers.
We are dedicated to the online sale of ham made in the province of Teruel, from Serrano ham to Iberian ham and all its accessories. In addition to having other products such as cheeses, sausages, preserves and truffles.
The shipments are made within 24 hours to the peninsula, we also send hams to the entire European Union. All products are of high quality, we work with the most important dryers in Spain.
One of the gifts they always like is to give a ham. This may seem very easy, it is not so easy.
Knowing the tastes of the person to whom we give it to is essential. Asking if you like Serrano or Iberico, curing, salt and fat, will make us be able to get it right or not.
Ham is one of the most common gifts on birthdays, Black Friday, Christmas and Father's and Mother's days.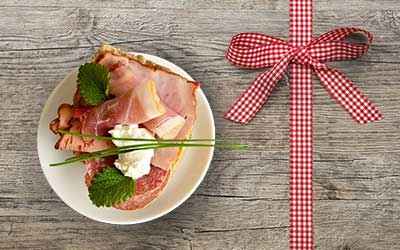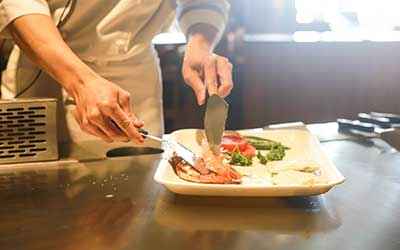 We are distributors of hams for restaurants, gourmet stores, butchers and large chains. We sell hams wholesale, in addition to selling to individuals.
On this website, there is a section to register as a professional in the sector and thus be able to receive prices based on the volume of purchase.
We ship our hams throughout Europe, in addition to having a unique customer advisory service for the purchase.
You hold events, or you have a catering company. Well, then you are interested, since we distribute our hams to all events, we even have a ham cutter service for any place that they indicate us.
We have ham cutters in all autonomous communities, if you need information, just get in touch with us.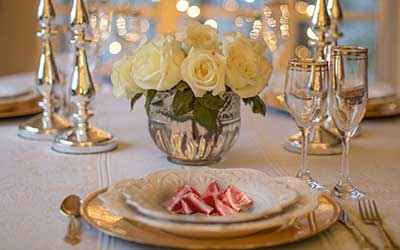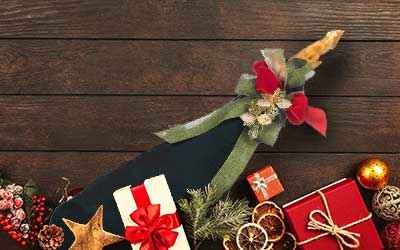 You can not miss at Christmas, a ham for your employees or a ham for your home. We prepare batches with hams, for companies and individuals.
We decorate and prepare them to measure with other gourmet products, Christmas batches with ham, is our specialty.
If, on the other hand, you want only the ham to enjoy it on Christmas Eve, New Year's Eve or Three Kings, you can buy it online.
Ham is the gift that triumphs among employees, whether in mace, sliced, leg, Serrano or Iberian.
We distribute hams for companies that want to make a gift to their customers or their employees.
Both Serrano hams and Iberian hams, in addition to all the accessories that accompany the ham.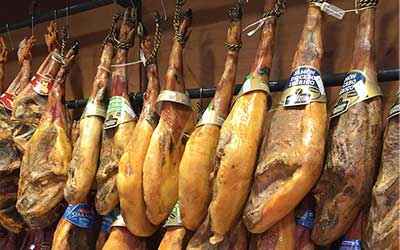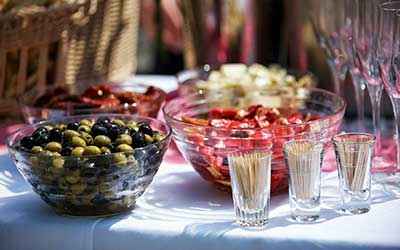 The peñas, the brass bands, the Spanish wine, the meals, all parties must have a good gastronomy to taste, and therefore, the most Spanish product that exists, the ham, cannot be missed. Serrano or Iberian, with or without leg, sliced ​​or not, with or without fat.
In short, ham is something that accompanies us at all parties, whether they are employers, farewells, birthdays.
Do not hesitate to buy your ham for parties.
Why buy hams in Degusta Teruel?
We have the most important dryers in the province of Teruel, which continue to cure their hams based on traditional processes that what they do is promote the good work of before.
The curing of our hams is done under exceptional climatic conditions, since the altitude where they are dried (1300m) and the time that prevails in the province of Teruel, make a totally natural curing possible, without forced ventilation.
In Spain we have many areas where hams are cured, Andalusia, Castilla y León, Extremadura, Aragón. All of them carry out different forms of drying, in addition to having different types of protected designation of origin.
In Spain we have Iberian and Serrano ham, both types of ham are typical of all of Spain, although in some areas, the production of one type predominates more than in others.
It is important to bear in mind that each type of ham is different and has different cures that make the ham different.
Our most visited categories