Salchichón, fuet, sausage, chorizo. Varieties, sweet, spicy, with mushrooms, with truffle and much more.
The sausage is that product derived from authorized meat, whether minced or cured, to whose preparation other parts of the pork, spices and vegetable products are added, and whose final result is presented in a casing artificial or natural. Under this nomenclature in pork derivatives we offer:
Salchichón
Longaniza
Chorizo ​​
Black pudding
Loin
There are other variations, all of these are emblematic foods of the Iberian Peninsula, which have more strength and tradition depending on the area, and which satisfy every palate.
At Degusta Teruel we offer you the best pork sausages in the region in a whole catalog of options: sweet, spicy, with mushrooms, with truffle ; in addition to different formats and weights. We care about knowing our suppliers and about the production processes of our sausages. In this way, we post for those from small cattle farms of pigs in the province of Teruel. The release and feeding in the breeding of these is reflected in their meat, its texture, color and flavor. Therefore, it is also an added value that we promote in our sausages.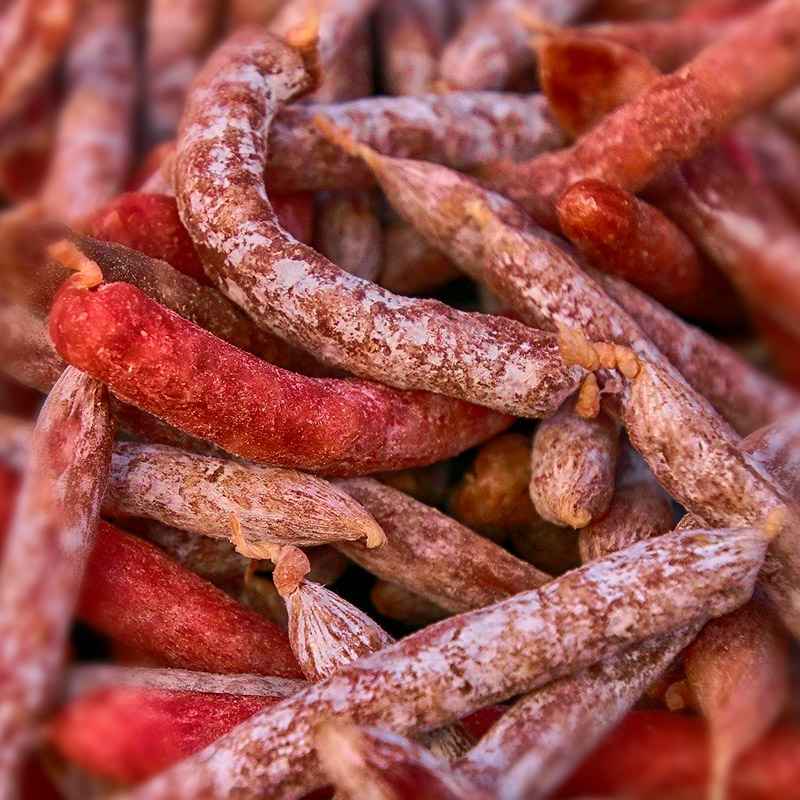 Our most visited categories