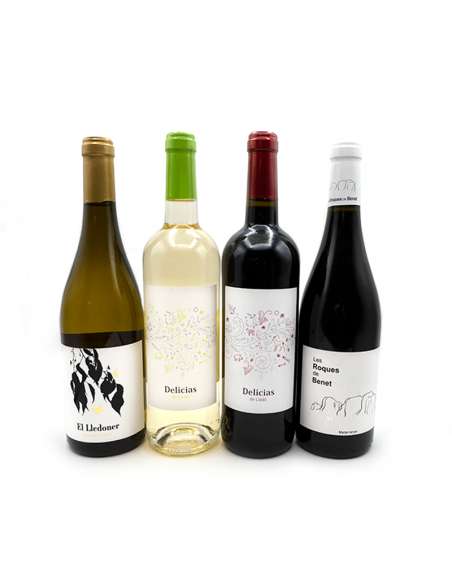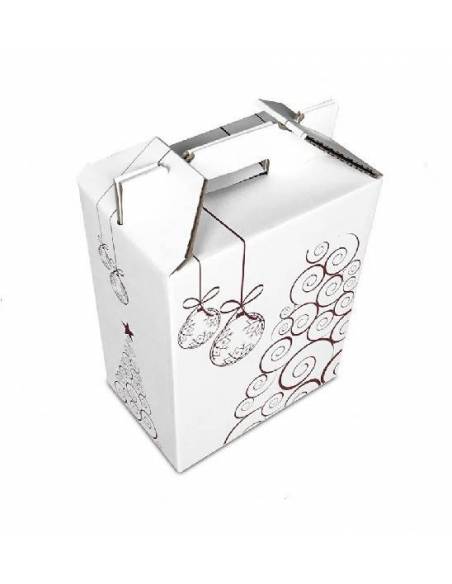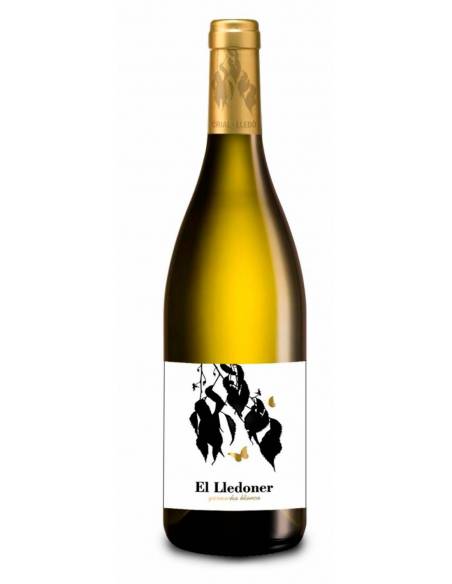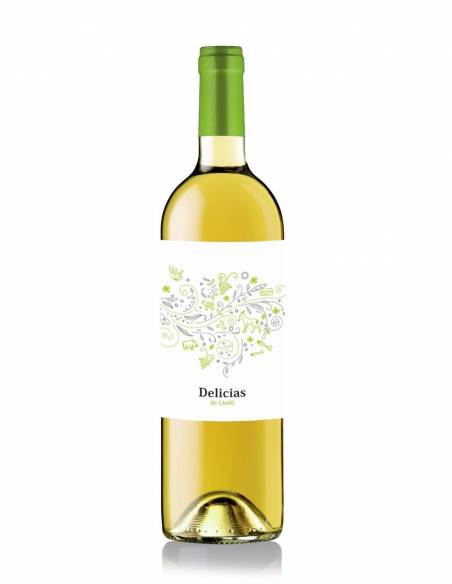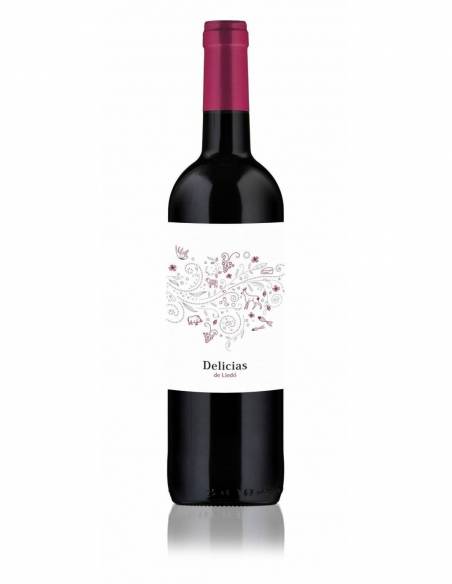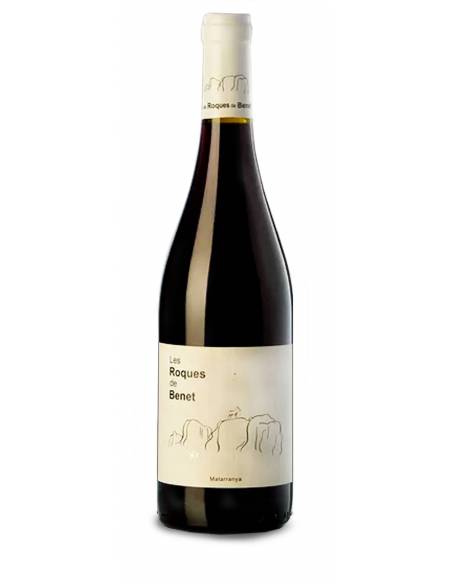 Assortment of wines.
Composed of red wines (Delicias de Lledó and Roques de Benet) and white wines (the Lledoner and delights of Lledó).
Ideal as a business gift and for individuals.
Includes Christmas box (exclusively in Christmas season).
Quantity discounts included in the description.

This product can be bought with COD
----------PRICES AND SHIPPING----------
| | | |
| --- | --- | --- |
|   | SPAIN | EUROPE |
| TIME SHIPPING | 24HRS | 48-120HRS |
| SHIPPING PRICE | FREE FROM 60 | FREE FROM 180 |
-------------------------- - -------------
The batch of 15 Wines from Degusta Teruel is one of our varied assortments focused on wines. In which we offer two varieties of red wine (Delicias de Lledó and Les Roques de Benet) and two varieties of white wine (Delicias de Lledó and El Lledoner), both of high quality with nuances that never cease to amaze.
Characteristics of Delicias de Lledó white wine:
Type of Wine

: White
Quantity: 75cl

Variety

:

Garnacha and Macabeo

Color:

clean and bright

Aroma:

fruity connotations

Flavor

: Smooth and balanced entry, appreciating the aforementioned fruits in flavor.

Gastronomy

: Possible dishes of any Mediterranean cuisine, bearing in mind that white wines are best enjoyed with meat and fish.
Characteristics of red wine Delicias de Lledó:
Type of Wine: Red
Quantity: 75cl
Variety: Garnacha and Tempranillo
Color: clean and bright
Aroma: fruity overtones
Taste: Smooth and balanced entry, appreciating the aforementioned fruits in the flavor
Gastronomy: Red meat dishes, game, roasts, stews, Teruel ham and lamb
Characteristics of the wine El Lledoner:
Quantity: 75cl

Type of Wine

: White

Variety

:

Garnacha (100%)

Color:

Pale yellow with a crystalline touch and a very bright tone
Aroma:

Intense, fresh and young. With fruity notes reminiscent of banana, apple, citrus, lemon and floral notes reminiscent of lychee. We also found a touch of nuts.

Taste

: Sensations of harmony with a touch of balanced, clean and pleasant taste.

Gastronomy

: Recommended for white fish, rice, seafood. Consume preferably between 6º and 8º
Characteristics of the wine Les Roques de Benet:
Type of Wine

: Red tinto
Quantity: 75cl

Variety

:

Garnacha (50%), Syrah (35%) and Cabernet (15%)

Color:

clean and bright
Aroma:

Elegant aromas of ripe black red fruit, understory, leather, spicy, subtle smoked from its aging and black pepper stand out.

Taste

:

Smooth entry, with a fine, delicate flavor and to the beat. Unique sensations for the palate.

Gastronomy

: It is recommended in vermouth, that is, with aged cheeses, cured, impossible to avoid with wild boar or deer meat, ideal consumption between 12º- 16º
Customers who bought this product also bought:
6 other products in the same category: