Marzipan nougat
Out-of-Stock
Tax included
Weight: 300gr
Marzipan nougat.
Dessert and sweet on festivities.

This product can be bought with COD
PRODUCT INFORMATION "Marzipan nougat"
Quantity: 300gr.
Ingredients: Sugar, ALMONDS, glucose, preservative E200 (sorbic acid, preservative E202 (potassium sorbate) and essence lemon (flavouring).
Marzipan nougat is a classic and very popular variety of nougat in Spanish gastronomy. It is a traditional sweet made primarily from a mixture of ground almonds and sugar, creating a smooth, sweet paste known as marzipan.
The marzipan nougat recipe involves finely grinding the almonds until they have a texture similar to almonds. flour. They are then mixed with sugar and, in some cases, a bit of egg white is added to help bind the ingredients together. The dough is kneaded until a smooth and homogeneous consistency is obtained.
Once the marzipan dough is ready, it can be left as is to be enjoyed as a marzipan nougat or other ingredients can be added to create different varieties, such as marzipan nougat filled with yolk, candied fruits, or even chocolate coatings.
Marzipan nougat comes in tablets or individual bars and is usually wrapped in brown paper or packed in plastic. It is mainly consumed during the Christmas festivities in Spain, being one of the most traditional and appreciated sweets at the time.
It is important to mention that marzipan nougat does not contain gluten, which makes it a suitable option For people with gluten intolerance or celiac disease. However, it is always advisable to check the ingredients and the specific indications in each product, since there may be variations in the recipes and cross contamination.
In summary, marzipan nougat is a traditional sweet made with a mixture of ground almonds and sugar, forming a soft and sweet mass known as marzipan. It is a very popular nougat and is consumed especially during the Christmas festivities in Spain.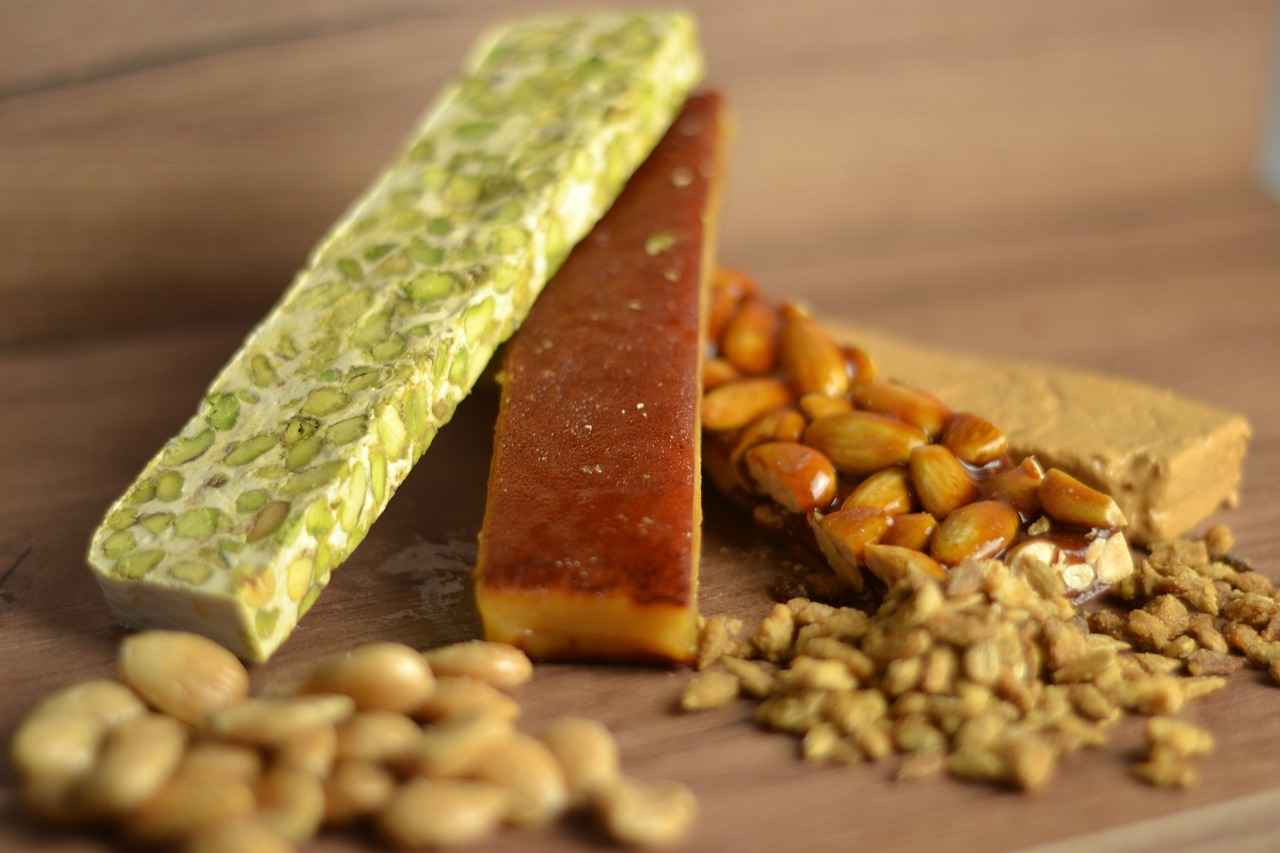 Lactose:

It does not have

Gluten:

if it contains

Sulfitos

It does not have

Weight:

300gr

Nuts

Yes
Customers who bought this product also bought: