Weight: 500gr
Made from pasteurized sheep's milk.
6-month maturation.
Estimated delivery date:

Correos Express España -

Purchase before

and receive it

Tuesday, 5 December, 2023

Recogida en tienda en Teruel Capital -

Purchase before

and receive it

Monday, 4 December, 2023

Packlink Europa -

Purchase before

and receive it

Monday, 11 December, 2023

This product can be bought with COD
PRODUCT INFORMATION "cured cheese wedge"
Milk: Sheep.
Type: Cheese Cured.
Smell: Strong.
Ripening: 6 months.
Ingredients: Made from pasteurized sheep's milk, rennet and salt.
Presentation: Vacuum packed, pale yellowish ivory color.
Weight: 500gr.
What is a cured cheese wedge?
The cured wedge is made by hand with pasteurized sheep's milk. This wedge of cheese is firm and compact, with a very pleasant smell and a firm rind. It has an ivory and natural color. Its cure is more than 6 months. During the maturation process, the cured cheese is subjected to specific conditions of temperature and humidity, which contribute to the formation of its distinctive flavor and texture.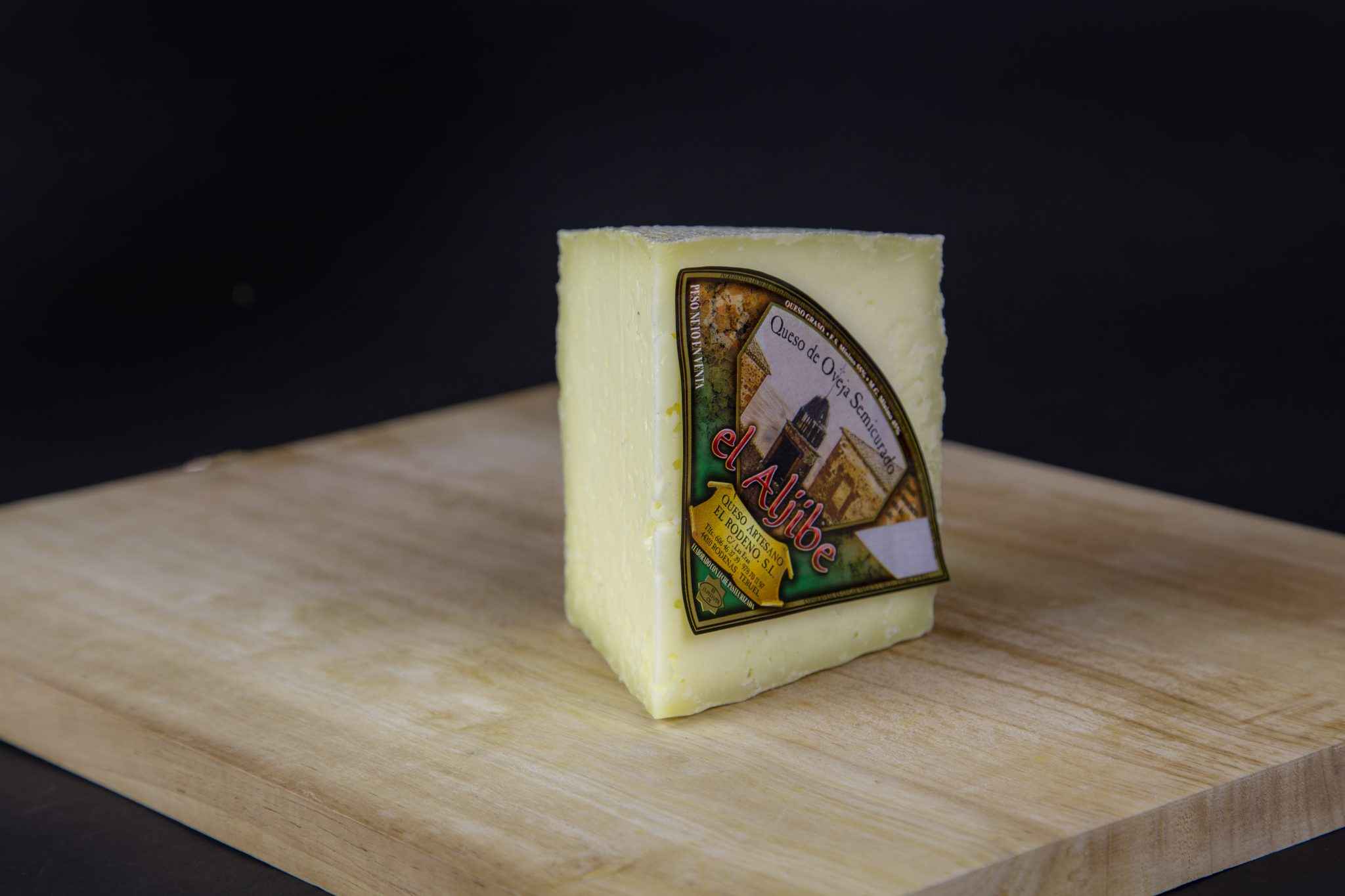 How to preserve the cured wedges?
Here are some tips on how to preserve the cured wedges of El Aljibe cheese:
- Wrapping: It is essential to cover the wedge of cured cheese in kitchen paper or plastic wrap to protect the cheese from air and moisture. By having it covered we will prevent it from being contaminated by other odors in the fridge and from drying out.
- Temperature: To keep the cheese in good condition it is necessary to keep it cool, between a temperature of between 4º and 8º since if we keep it at lower temperatures this can negatively affect the cheese.
- Separation of odors: If you have different types of cheese in the refrigerator, it is important to store them separately to prevent flavors and odors mix.
- Shelf life: Aged cheese can last a long time in the refrigerator, but keep in mind that over time its flavor will and texture may change. It is advisable to consume it within 2-3 months after purchase to enjoy it in its best state.
Recipes with cured cheese
Here are a few recipe ideas to make with our cured sheep cheese wedges.
1. Mature Cheese and Fig Jam Toast: Toast slices of bread and place slices of Mature Cheese on top. Accompany with a tablespoon of fig jam. Gratin in the oven until the cheese is melted and lightly browned.
2. Spinach Salad with Hard Cheese: Mix fresh spinach, chopped walnuts, and chunks of hard cheese in a salad bowl. Dress with a vinaigrette of olive oil, balsamic vinegar and honey. Optionally, add fresh fruit, such as pears or grapes.
3. Pasta with cured cheese sauce: Cook your favorite pasta al dente and reserve a little cooking water. In a pan, melt grated cured cheese together with a little butter and add a little cooking water to obtain a creamy sauce. Mix the pasta with the sauce and serve with chopped parsley on top.
4. Cheese and Mushroom Risotto: Make a classic risotto by adding sautéed mushrooms and grated cured cheese at the end of cooking. Stir until the cheese melts and is well integrated. Serve hot and sprinkle with freshly ground black pepper.
5. Hard Cheese and Vegetable Quesadillas: Place a wheat tortilla in a hot skillet and add pieces of hard cheese and your favorite vegetables, such as bell peppers, onion or spinach . Fold it in half and cook until the cheese is melted and the tortilla is crisp. Serve with tomato sauce or guacamole.
6. Cured cheese croquettes: Mix grated cured cheese with mashed potatoes, beaten egg and breadcrumbs until you obtain a homogeneous mass. Shape croquettes and fry them in hot oil until golden. Serve as an appetizer or as a side dish.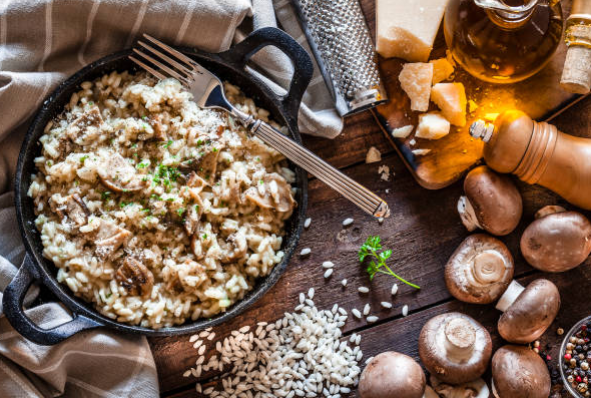 Lactose:

if it contains

Gluten:

It does not have

Sulfitos

It does not have

Type of cheese:

Cured

Type of milk:

Pasteurized sheep's milk

Curing:

6 to 9 months

Weight:

500gr

Recommended for:

Appetizers, lunches or vermouth
Customers who bought this product also bought: