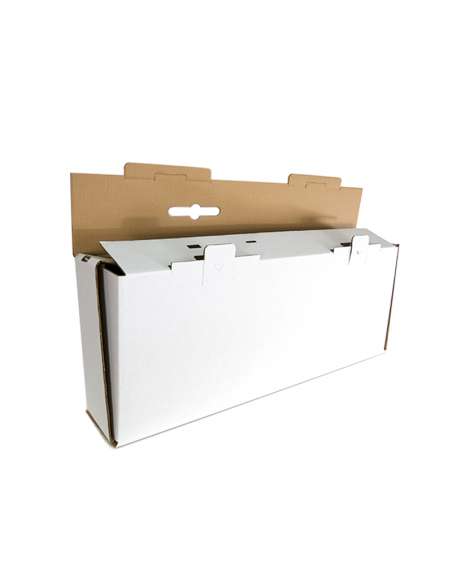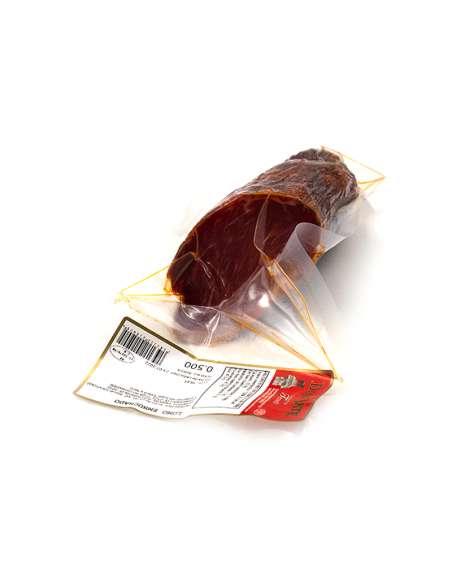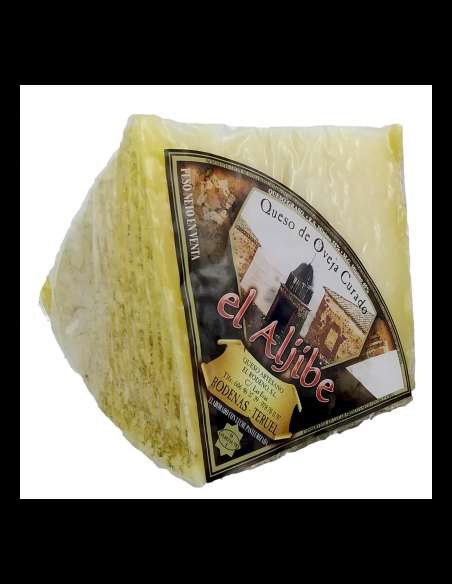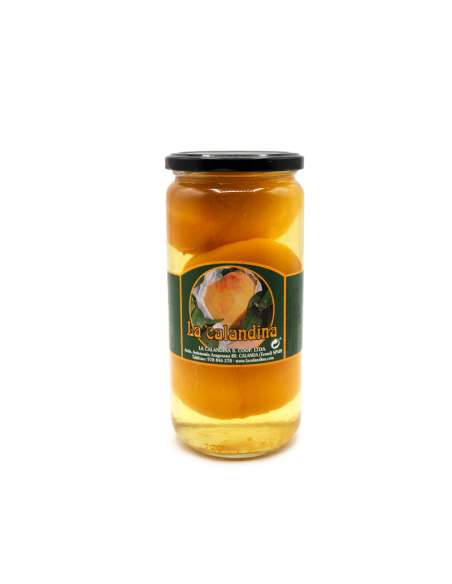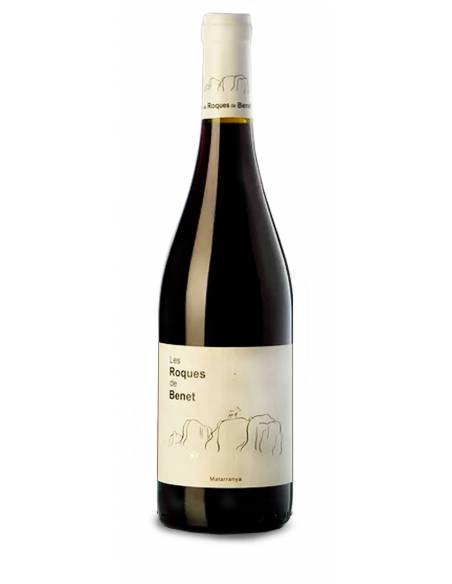 Lot of varied products with PDO ham.
Composed of a leg of ham with Teruel Protected Designation of Origin, a wedge of cured sheep's cheese, peach in light syrup and Les Roques de Benet red wine.
Ideal as a business gift and for individuals.
Includes Christmas box (exclusively in Christmas season).
Quantity discounts included in the description.

This product can be bought with COD
----------PRICES AND SHIPPING----------
| | | |
| --- | --- | --- |
|   | SPAIN | EUROPE |
| TIME SHIPPING | 24HRS | 48-120HRS |
| SHIPPING PRICE | FREE FROM 60 | FREE FROM 180 |
-------------------------- - -------------
The lot 50 from Degusta Teruel is a varied selection of our products, ideal for corporate and private gifts at Christmas. Composed of an assortment of high quality products from the province of Teruel and its surroundings. It has a DOP ham from Teruel; bottle of red wine Les Roques de Benet; wedge of cured sheep cheese; pork loin; and peach in light syrup.
Characteristics of PDO ham:
Cure

: 24 months

Origin:

white pig
Piece with hoof and star in the bark

Weight

: 7.5kg - 8.5kg
Characteristics of Les Roques de Benet red wine:
Quantity: 75cl

Type of Wine

: Red tinto

Variety

:

Garnacha (50%), Syrah (35%) and Cabernet (15%)

Color:

clean and bright
Aroma:

Elegant aromas of ripe black red fruit, understory, leather, spicy, subtle smoked from its aging and black pepper stand out.

Taste

:

Smooth entry, with a fine, delicate flavor and to the beat. Unique sensations for the palate.

Gastronomy

: It is recommended in vermouth, that is, with aged, cured cheeses, impossible to avoid with wild boar or deer meat, ideally consumed between 12º- 16º
Characteristics of the cured sheep cheese wedge:
Milk

: Sheep

Type

: Cured cheese

Smell

: Strong

Maturation:

6 months

Ingredients

: Made from pasteurized sheep's milk, rennet and salt.

Presentation

: Vacuum packed, ivory color to pale yellow.

Weight

: 500gr
Characteristics of peach in light syrup:
Quantity

: 3 pieces

Weight:

700 grams (330 drained)

Ingredients:

Peach, Water and Sugar

Recommendation:

once opened, store in the refrigerator and consume within 7 days
Characteristics of the stuffed loin:
Weight

: 500 gr

Format

: Vacuum packed

Ingredients

: Pork loin, salt, dextrose, paprika, spices, antioxidant E301, preservative E252 (inedible casing)

Conservation

: Store in a cool (7 to 10 degrees) and dry place

Consumption recommendation

: Once started, keep in its container and cover with a paper
6 other products in the same category: