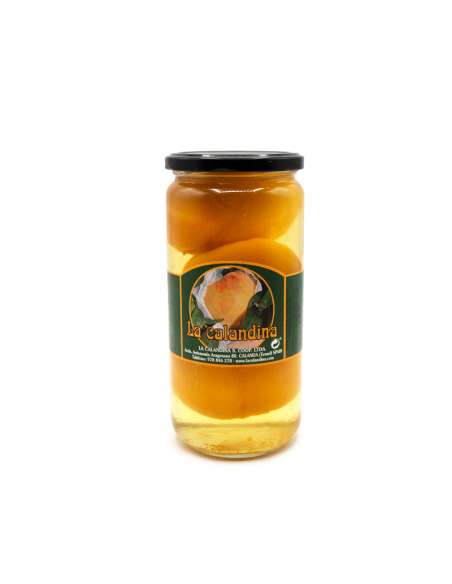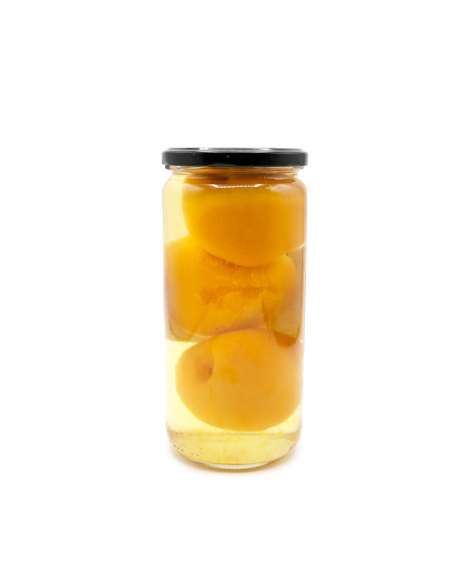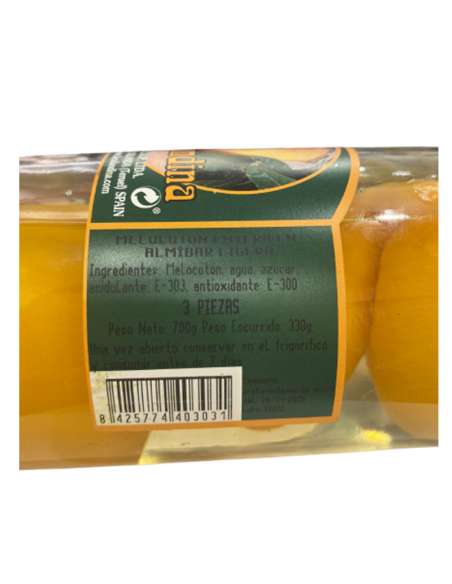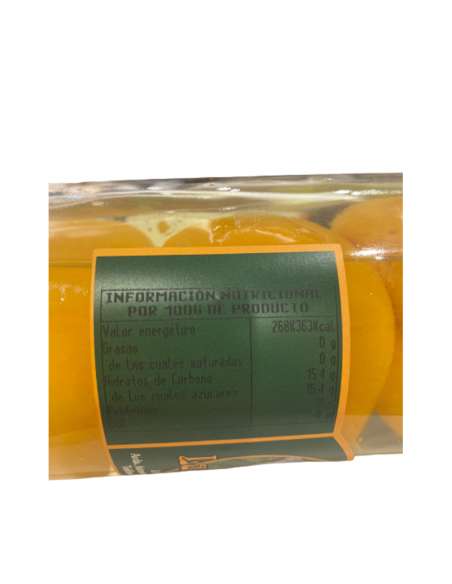 Weight: 700 grams (drained 330g)
Canned peach in light syrup
Lower Aragon peach
Estimated delivery date:

Correos Express España -

Purchase before

and receive it

Monday, 11 December, 2023

Recogida en tienda en Teruel Capital -

Purchase before

and receive it

Saturday, 9 December, 2023

Packlink Europa -

Purchase before

and receive it

Friday, 15 December, 2023

This product can be bought with COD
PRODUCT INFORMATION "Canned Peach"
Quantity: 3 pieces
Weight: 700 grams (330 drained)
Ingredients: Peach, Water and Sugar
Recommendation: once opened, keep in the refrigerator and consume within 7 days
Result of careful and precise work in the collection, selection and packaging of peaches, in search of offering customers a quality product.
The Calanda peach is a variety of peach native to the town of Calanda, in the province of Teruel, Spain. It is a large peach, with a rounded shape and velvety reddish-yellow skin.
The Calanda peach is characterized by its sweet and juicy flavor, as well as its soft and fleshy texture. It is grown in the Calanda area and other areas of the province of Teruel, and is highly valued for its quality and flavor.
This variety of peach is used to make different products, such as jams, liqueurs, preserves and desserts. In addition, it is consumed fresh as a seasonal fruit during the summer months.
Canned peaches are popular because they allow you to enjoy this fruit all year round, even when it is not in season. They are also convenient as they are ready to eat straight from the container. They can be used in a variety of recipes, such as desserts, cakes, fruit salads or simply as a tasty accompaniment.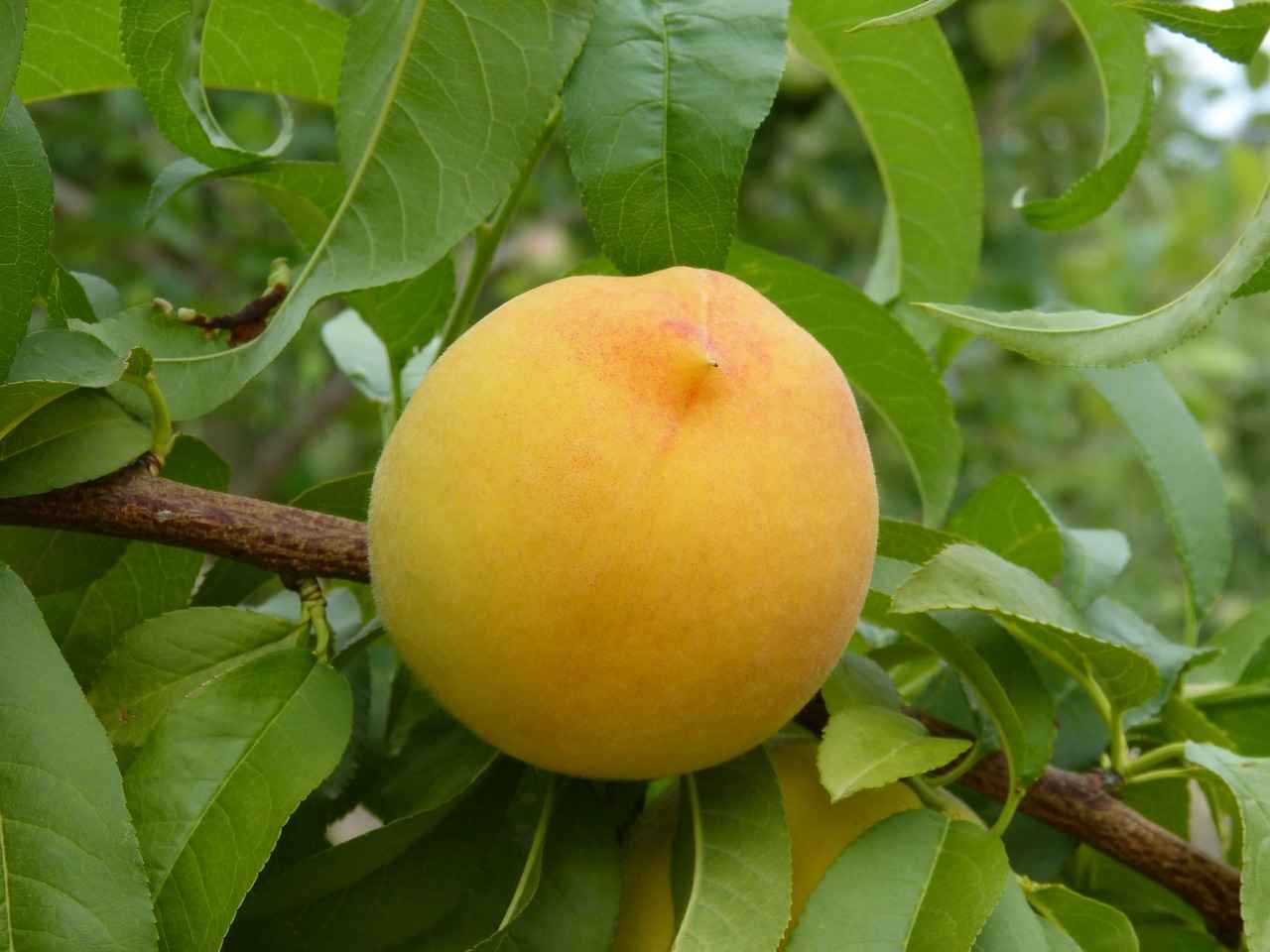 Lactose:

It does not have

Gluten:

It does not have

Sulfitos

It does not have

Weight:
Customers who bought this product also bought: