Royal variety extra virgin olive oil
Out-of-Stock
Tax included
Quantity: 500ml
First cold extraction.
Royal olive variety.

This product can be bought with COD
PRODUCT INFORMATION "Royal variety olive oil"
Size: 500ml
Olive type: Royal
Texture: No impurities
Bright color
The texture of "royal variety" olive oil is soft and silky, with a medium viscosity. Its flavor is fruity and slightly bitter, with notes of fresh herbs and a spicy finish in the throat.
This olive oil is very versatile and is used for a wide variety of dishes, such as salads, vegetables, fish, meats and desserts. Its soft texture makes it ideal for use raw, to dress and season foods, as well as for cooking and frying, since it has a high smoke point and does not burn easily.
In general, the texture of "royal variety" olive oil is smooth and balanced, which makes it highly appreciated by lovers of high-quality olive oil. It is an ideal option for those looking for an olive oil with a fruity flavor and a touch of spiciness, and who want to give a special touch to their dishes.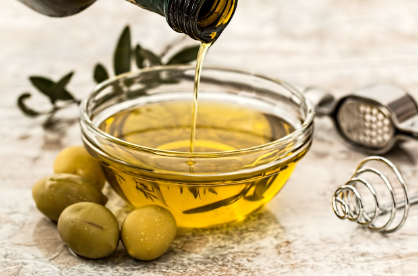 Lactose:

It does not have

Gluten:

It does not have

Sulfitos

It does not have

Quantity:

500ml
Customers who bought this product also bought: