Guirlache nougat
Out-of-Stock
Tax included
Weights: 200gr
Guirlache nougat.
Dessert and sweet on festivities.

This product can be bought with COD
PRODUCT INFORMATION "Guirlache nougat"
Quantity: 200gr.
Ingredients: ALMOND 60%, sugar, honey, wafers, glucose and antioxidant (citric acid).
What is the guirlache nougat?
Guirlache nougat is a traditional variant of Spanish nougat that combines toasted almonds and caramel. It is a crunchy sweet and very popular in Spanish gastronomy, especially during the Christmas festivities.
The recipe for guirlache nougat is relatively simple. Dry roast the almonds until they acquire a golden color and reserve. On the other hand, a caramel is prepared with sugar and water, cooking it until it reaches a sticky consistency. The toasted almonds are then added to the caramel and mixed quickly so that the almonds are coated with caramel.
The mixture is poured onto a flat surface or placed in molds to cool and solidify. Once cold, the guirlache nougat acquires a crunchy texture and a golden color due to the caramel.
The guirlache nougat comes in the form of tablets or bars, and is wrapped in brown paper or packed in plastic. It is consumed as a dessert or served as a sweet in celebrations and special occasions.
The flavor of the guirlache nougat is a combination of the sweetness of caramel and the toasted and crunchy texture of almonds. It is a nougat appreciated for its contrast of flavors and textures, and is usually very popular among those who enjoy the crunchy sweets.
In summary, the guirlache nougat is a Spanish nougat that combines toasted almonds and caramel , resulting in a crunchy and tasty sweet. It is a popular option during the Christmas festivities in Spain and is enjoyed for its contrasting flavors and textures.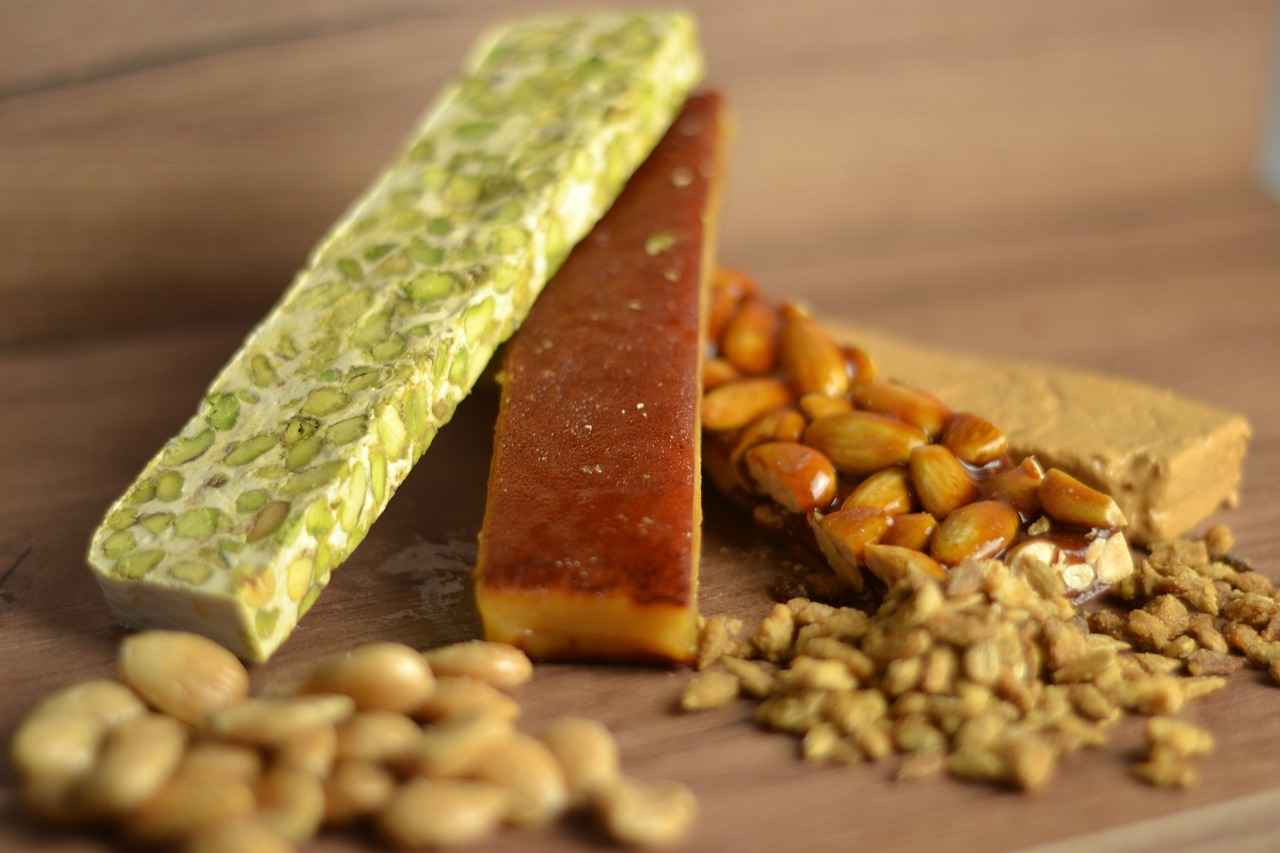 Lactose:

It does not have

Gluten:

It does not have

Sulfitos

It does not have

Weight:

200gr

Nuts

Yes
Customers who bought this product also bought: