Dried morel
Out-of-Stock
Tax included
Dried morel.
Net weight: 50g.
Collected in Teruel.

This product can be bought with COD
PRODUCT INFORMATION "Dried morel"
Ingredients: Dried morel.
Net weight: 50 g.
Best before: See packaging, (usually 24 months).
Presentation: Heat-sealed plastic tray.
Storage: Cool place and dry.
Use: To make stews with mushrooms, risottos, scrambled eggs…
How to use: Place hot water for 45 min to rehydrate, drain and then use as when used fresh.
Our favorite recipe with dehydrated morel
Dried Morel Tortilla
Ingredients:
1 Cup of dried morel.
6 Eggs.
1 Medium onion, chopped.
2 Garlic cloves, minced.
Olive oil.
Salt and pepper to taste.
Chopped fresh parsley for garnish
Instructions:
1. Rehydrate dried morels: Place the morels in a bowl and cover with hot water. Let them soak for at least 30 minutes, until they are soft and have absorbed water.
2. Drain the rehydrated morels and cut them into smaller pieces if necessary.
3. In a large skillet, heat a little olive oil over medium heat. Add the chopped onion and garlic and cook until tender and translucent.
4. Add the rehydrated morels to the pan and cook them for a few minutes until they are tender and lightly browned. Stir well to mix them with the onion and garlic.
5. Meanwhile, beat the eggs in a large bowl. Add salt and pepper to taste.
6. Add the sautéed morels, onion and garlic to the beaten eggs and mix well.
7. In the same skillet used previously, add a little more olive oil and heat over medium heat.
8. Pour the egg and morel mixture into the pan and spread it evenly.
9. Cook the tortilla over medium-low heat for a few minutes, until the bottom is golden and curdled.
10. Using a large plate or lid, flip the tortilla over to cook the other side. Slide the tortilla onto the plate, and then place the pan upside down on the plate. Flip the pan over so the tortilla is back in the pan.
11. Cook the tortilla for a few more minutes, until it is completely curdled and golden on both sides.
12. Remove the tortilla from the skillet and let it cool slightly before cutting into portions.
13. Serve the dehydrated morel tortilla hot or at room temperature, sprinkled with chopped fresh parsley for garnish.
Enjoy this delicious dehydrated morel tortilla, full of flavor and perfect as a main dish or as part of a brunch! !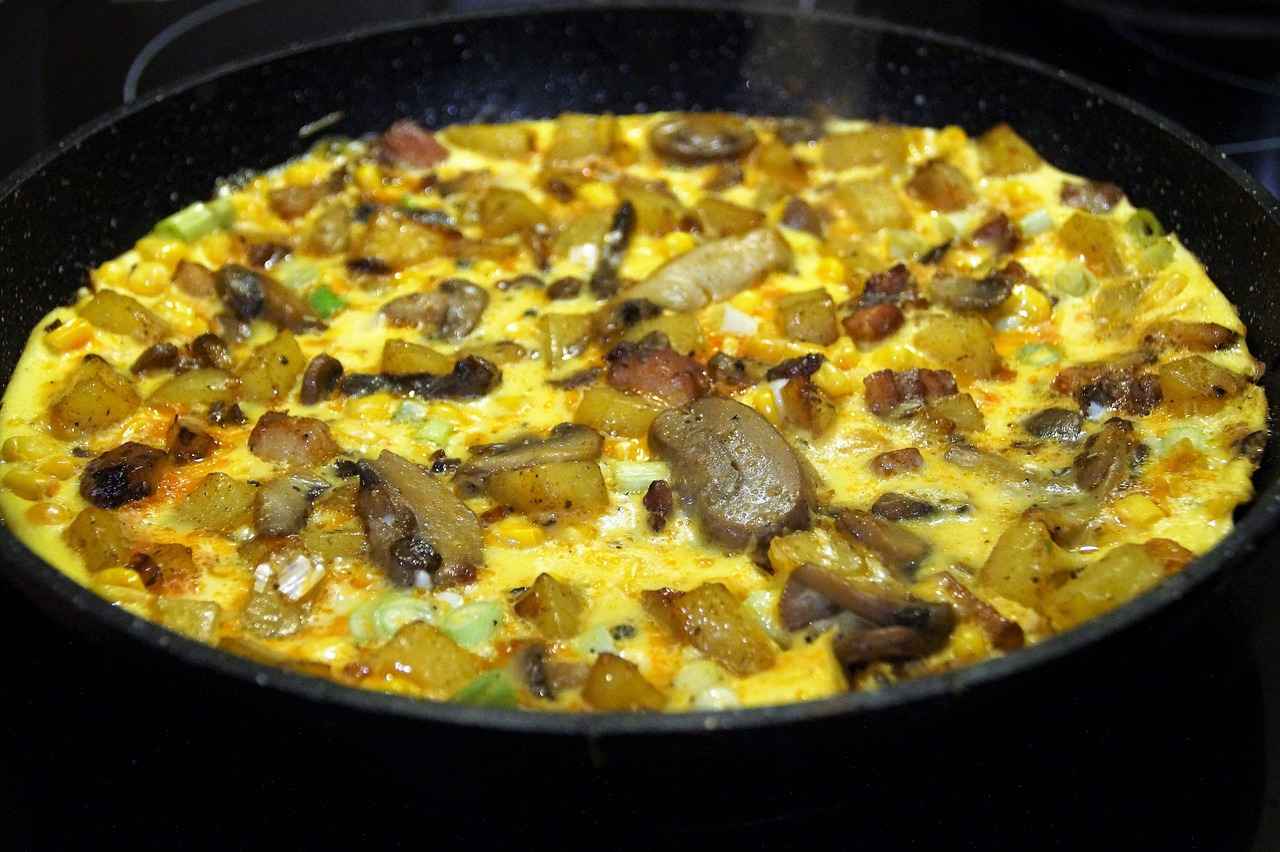 Lactose:

It does not have

Gluten:

It does not have

Sulfitos

It does not have

Quantity: