Gran Reserva ham, polished and sliced ​​(20x250g)
Serrano ham.
Gran Reserva.
Sliced ​​in packages of 250g (20 units).
Estimated delivery date:

Correos Express España -

Purchase before

and receive it

Tuesday, 5 December, 2023

Packlink Europa -

Purchase before

and receive it

Monday, 11 December, 2023

This product can be bought with COD
PRODUCT INFORMATION "Gran Reserva ham polished and sliced 20 packages (250g)"
Healing: 24 months.
Cut: Boneless, polished and sliced by machine.
Weight: 5 kg (250g packages).
Origin: White pig.
What is sliced gran reserva ham?
Sliced gran reserva ham is a type of high quality ham and with a long maturation period. This ham is characterized by having a very long curing and maturation process, normally over 18 months, although this time may vary depending on the manufacturer. During the curing time, the ham is subjected to controlled temperature and humidity conditions, which allow complex flavors and aromas to develop.
Due to its prolonged maturation, the fat in the ham is distributed evenly in the muscle tissue of the leg, which leads to the ham having a more intense flavor and a soft and juicy texture. In addition, Gran Reserva hams tend to have greater intramuscular infiltration of fat, which gives rise to a more oily ham and a more enriching taste experience.
When a ham is a gran reserva it is because it is an indication of quality that distinguishes hams that have undergone a long curing period and therefore have superior quality in terms of flavor and texture.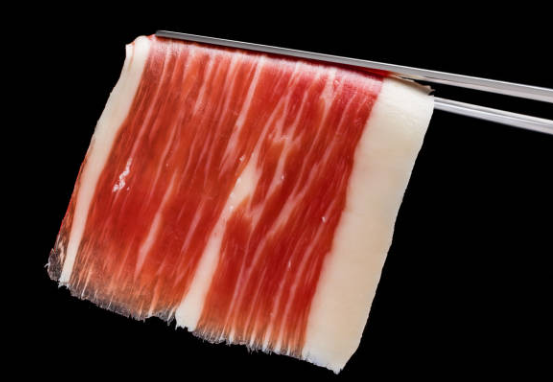 ADVANTAGES OF MACHINE SLICED Gran Reserva HAM
When we cut the ham by machine, it will always present a more homogeneous and regular appearance than the one cut with a knife. In addition, machine cutting has a great advantage and it is its price, since it is a less expensive and more agile process than when cutting with a knife, many more slices are obtained in much less time, which makes its price much cheaper. . Another of the pros of machine-cut ham is the space it occupies, since it is packed in vacuum bags, the place it can occupy in our fridge or kitchen is much less than what it can occupy, for example, in a whole leg of ham Just like its conservation, as we have said before, these gran reserve sliced ham sachets are vacuum packed, which helps to preserve their freshness and flavor for a long time. In addition, vacuum packaging protects the product from oxidation and prevents moisture loss, which contributes to maintaining the quality of the ham.
As you can see the Sliced ham gran reserva has many advantages that as customers you can value according to your preferences.
Conservation of sliced gran reserva ham
The sliced Gran Reserva ham, thanks to its vacuum packaging, is a product that can last a long time since the vacuum bags help to preserve its freshness and the flavor of the ham for longer. In addition, this type of packaging protects the product from oxidation and prevents moisture loss, which contributes to maintaining the quality of the ham.
Even so, it must be taken into account that sliced ham must be kept inside the refrigerator and this must be tempered from 0º to 7º.
Once we open the package and the vacuum is lost, we must consider its consumption in a short period of time, since once opened the ham tends to dry out in the fridge and become hard. That is why our recommendation is to spend the envelope between 4-5 days after it has been opened.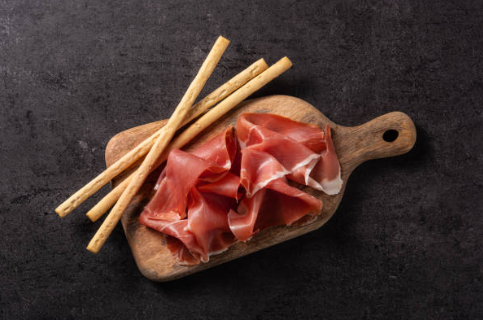 Recipes with sliced Gran Reserva ham
Here are a few recipe ideas that you can make with gran reserve sliced ham:
Pizza Ham and Mushrooms: Spread a pizza crust on a baking sheet and brush it with tomato sauce. Sprinkle grated cheese over the sauce, and arrange slices of mushrooms and slices of ham on top. Bake the pizza according to the instructions on the package and enjoy this delicious combination.
Pasta with ham and cheese sauce: Cook your pasta favorite according to package directions. Meanwhile, in a separate skillet, melt butter and add sliced ham. Add milk cream, grated cheese and a little salt and pepper. Cook the sauce over low heat until slightly thickened. Mix the sauce into the cooked pasta and serve.
Ham and cheese omelette: Beat eggs in a bowl and add salt and pepper to taste. In a hot nonstick skillet, place slices of ham and cheese on the bottom and pour the beaten eggs on top. Cook over medium-low heat until the tortilla is firm on one side. Flip the tortilla with the help of a plate and cook the other side until fully cooked. Cut into pieces and enjoy this tasty tortilla.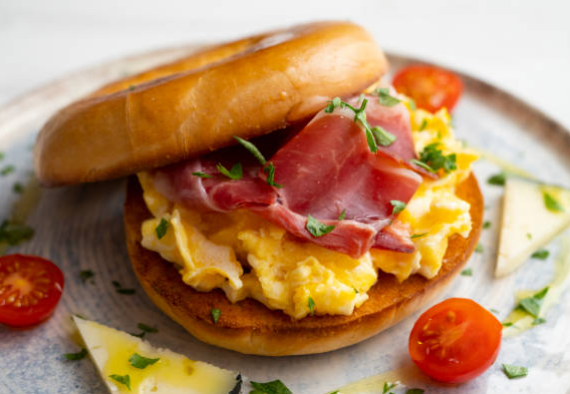 Lactose:

It does not have

Gluten:

It does not have

Type of ham:

Serrano ham

Curing:

More than 24 months

Weight:

20 paquetes x 250gr (5kg)

Breed:

Duroc
Customers who bought this product also bought: