Truffle in its juice T. MELANOSPORUM (15gr)
Weight: 15gr/75gr
Canned black truffle.
Vacuum packed.
Estimated delivery date:

Correos Express España -

Purchase before

and receive it

Friday, 8 December, 2023

Recogida en tienda en Teruel Capital -

Purchase before

and receive it

Friday, 8 December, 2023

Packlink Europa -

Purchase before

and receive it

Thursday, 14 December, 2023

This product can be bought with COD
PRODUCT INFORMATION "Truffle in its juice TUBER MELANOSPORUM"
No preservatives or colorings.
Net weight: 15gr /75gr.
Drained weight: 10gr.
Packaging: glass.
Expiry: 5 years.
Keep in a cool and dry place, once opened keep it always in the refrigerator.
What is the winter truffle in its juice?
The winter truffle from Teruel, also known as black truffle or melanosporum truffle, is one of the most valued and sought after by culinary experts due to its powerful aroma and flavor.
Truffles are really a fungus that grow underground in the roots of trees such as holm oaks or oaks. It is extracted with dogs trained for its olfactory search during the months of November to March, but this can vary depending on the weather conditions.
The black truffle from Teruel has a rounded shape or irregular and a rough surface. Its external color can vary from dark brown to black, while its interior, known as gleba, has a dark color with white veins. Its aroma is intense and distinctive, with earthy notes and sometimes with hints of chocolate and nuts.
The format we offer are canned truffles, which go in a glass jar glass and preserved in water and salt.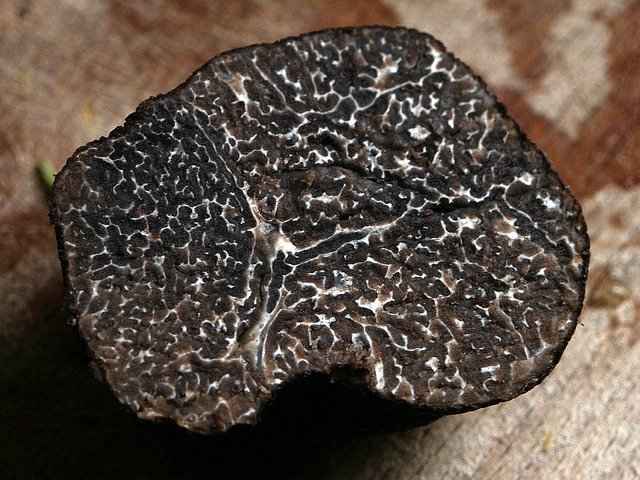 How to use the winter truffle in its juice?
The 10gr melanosporum truffle is a fungus that is never consumed directly unless it is eaten in small slices or grated. To prepare it, special truffle utensils are used, such as a truffle mandolin or a truffle grater.
This fungus is mixed with different products or dishes that will enhance their aroma and flavor. The consumption can be made from fresh truffles or canned truffles.
It is usually applied to already prepared stews. Implementing the sheets to impregnate them with their flavor or grating the truffle on the same dishes.
To use the canned truffle we must open the jar that contains it, remove the truffle, grate it or laminate it with a mandolin or specialized grater, so that the truffle is cut correctly, and once we have used it, We put it back in the pot and we must keep it in the refrigerator.
Our favorite recipe with winter truffle in its juice
Canned Black Truffle Risotto
Ingredients:
- 300 grams of Arborio or Carnaroli rice (special for risotto)
- 1 small onion, finely chopped
- 2 garlic cloves, finely chopped
- 1 liter of broth of vegetables or chicken
- 100 ml of dry white wine
- 30 grams of butter
- 50 grams of grated Parmesan cheese
- Fresh black truffle
- Salt and pepper to taste
- Extra virgin olive oil
Instructions:
1. In a large saucepan, heat the broth over medium heat and keep warm over low heat while you cook the risotto.
2. In another large saucepan, add a drizzle of olive oil and heat over medium heat. Add the chopped onion and garlic and fry until golden and fragrant.
3. Add the rice and stir to coat with the oil and aromatics. Cook for about 2 minutes until the rice grains are slightly translucent.
4. Add the white wine to the rice and cook until it evaporates, stirring constantly.
5. Start adding the hot broth, one ladle at a time, to the rice. Stir constantly until the broth has been absorbed before adding the next ladle. Continue this process for approximately 15-20 minutes until the rice is al dente and creamy.
6. Meanwhile, grate the fresh black truffle into a small bowl.
7. When the risotto is almost done, add the butter and grated Parmesan cheese. Stir until melted and blended well.
8. Remove the pan from the heat and add the grated black truffle to the risotto. Stir to distribute evenly.
9. Cover the risotto for a few minutes to allow the flavors to meld.
10. Serve the black truffle risotto hot, and if desired, grate a little more fresh truffle on top for garnish.
Enjoy this luscious black truffle risotto, which highlights the sophistication and unique flavor of this delicious ingredient!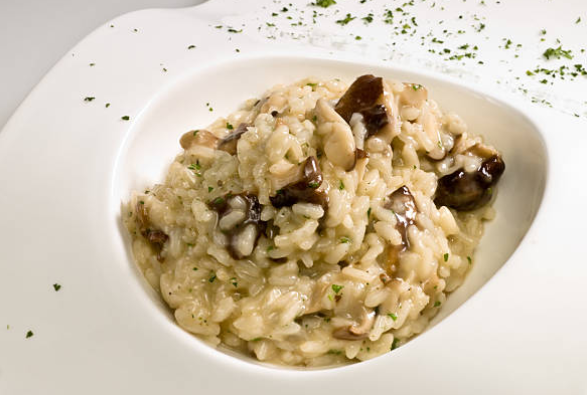 Lactose:

It does not have

Gluten:

It does not have

Sulfitos

It does not have

Weight:

15gr | 75gr

Truffle variety:

Tuber melanosporum
Customers who bought this product also bought: