Hard Nougat
Out-of-Stock
Tax included
Weight: 300gr
Hard Nougat.
Dessert and sweet on festivities. 

This product can be bought with COD
PRODUCT INFORMATION "Hard nougat"
Quantity: 300gr.
Ingredients: ALMOND, sugar, honey, wafers, ALBUMIN (EGG WHITE) and acidulant E 330 (citric acid).
The hard nougat is a classic variety of nougat in Spanish gastronomy. It is a solid and compact sweet that is characterized by its hard and crunchy consistency.
Hard nougat is mainly made with two fundamental ingredients: almonds and honey. The almonds are lightly toasted and mixed with hot honey. The mixture is kneaded into a compact dough and then allowed to settle and harden.
Once the dough has achieved the desired texture, it is molded into tablets or bars. The nougat is wrapped in brown paper or packed in plastic for preservation.
Hard nougat has a light brown color due to the toasted almonds and a sweet, nutty flavor. Its texture is firm and crunchy, requiring some effort when biting into it.
This type of nougat is especially popular during the Christmas festivities in Spain and is considered one of the season's classics. It is served in small portions and enjoyed as a dessert or sweet with a cup of coffee or tea.
It is important to mention that hard nougat traditionally contains gluten due to the use of almonds and other ingredients. However, there are also gluten-free options available on the market for those following a gluten-free diet.
In summary, hard nougat is a classic variety of Spanish nougat that is characterized by its hard consistency and crunchy. It is made from almonds and honey, and is enjoyed during the Christmas festivities. It is a traditional sweet that is highly appreciated in Spain.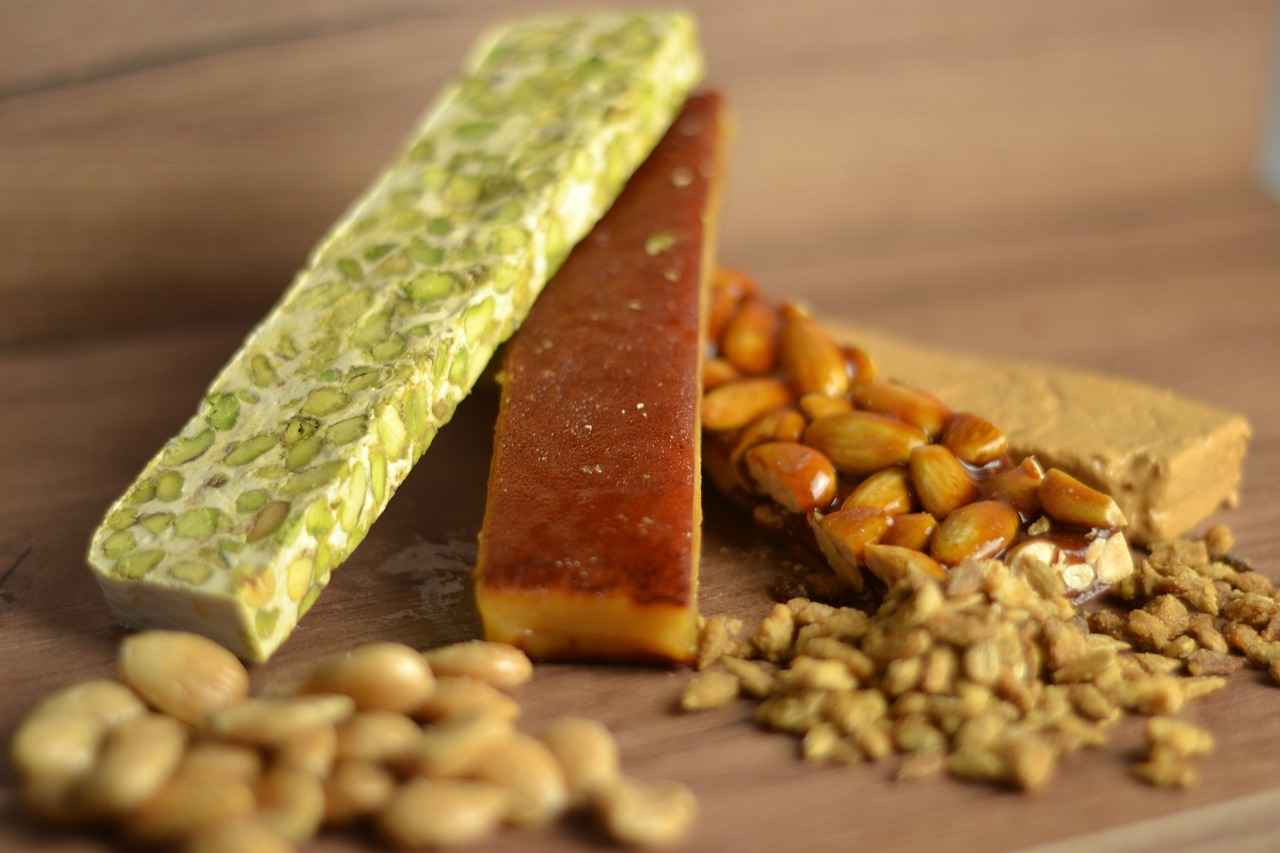 Lactose:

It does not have

Gluten:

It does not have

Sulfitos

It does not have

Weight:

300gr

Nuts

Yes
Customers who bought this product also bought: