Soft nougat
Out-of-Stock
Tax included
Weights: 300gr
Soft nougat.
Dessert and sweet on festivities.

This product can be bought with COD
PRODUCT INFORMATION "Soft nougat"
Quantity: 300gr.
Ingredients: Sugar, honey, ALBUMIN (EGG WHITE), acidulant E330 (citric acid).
The soft nougat, also known as Jijona nougat, is a typical sweet of Spanish gastronomy, especially associated with the Christmas season. It is a soft and tender nougat that is characterized by its creamy texture and a sweet and almond flavor.
The main ingredient of soft nougat is almonds. High-quality white almonds are used, which are ground and mixed with sugar and honey. The mixture is slowly heated until a smooth homogeneous mass is obtained. This mass is poured into molds and allowed to cool and solidify.
Soft nougat has a consistency similar to a smooth nougat. It is yellowish in color and has a soft and sticky texture when bitten into it. It is usually wrapped in brown paper or plastic wrap.
Soft nougat is one of the two most popular types of nougat in Spain, along with hard nougat. It is traditionally consumed during the Christmas festivities and is considered a typical gift at this time of year. It is also common to find it in the form of individual bars or tablets to be consumed at any time of the year.
Soft nougat is appreciated for its sweetness and almond flavor, as well as its smooth and creamy texture. It is a sweet that is widely enjoyed in Spain and has gained international recognition.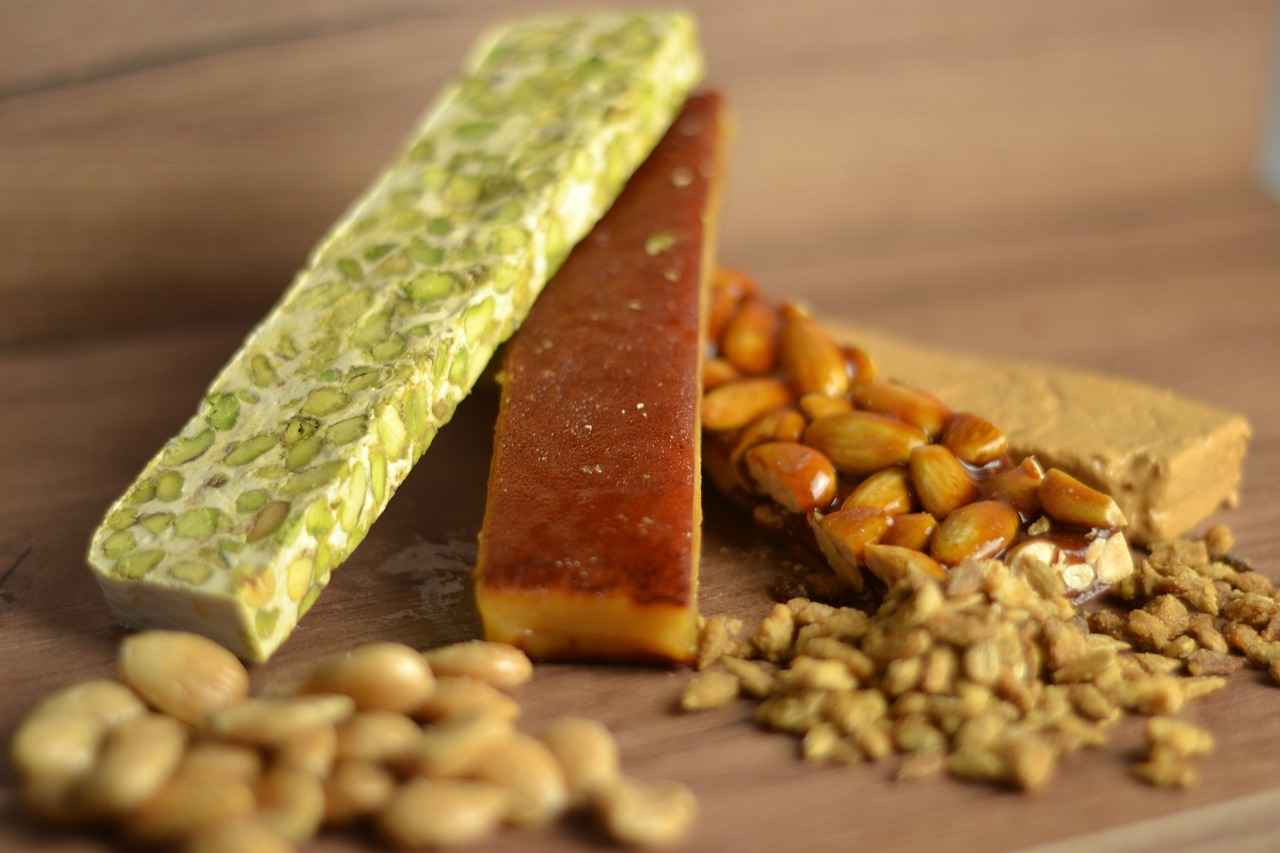 Lactose:

It does not have

Gluten:

if it contains

Sulfitos

It does not have

Weight:

300gr

Nuts

Yes
Customers who bought this product also bought: