Extra Virgin Olive Oil 1l
Out-of-Stock
Tax included
Quantity: 1l
Olive oil recovered from empeltres olives.
No impurities, fruity color.

This product can be bought with COD
PRODUCT INFORMATION "Extra Virgin Olive Oil 1l"
Size: 1l.
Type of olive: Empeltre.
Texture: No impurities.
Color: Bright.
PDO Lower Aragon.
What is Extra Virgin Olive Oil 1l?
The Extra Virgin Olive Oil 1l is a type of oil of vegetable origin for culinary use that is extracted from the fruit of the olive tree, olives or olives. Most of the pulp of olives is oil, therefore it is very easy to extract oil from them. That is why for many years the oil has been extracted with a simple pressure exerted by a mill.
Our bottles of Extra Virgin Olive Oil 1l contain extra virgin olive oil with Designation of Origin< /strong> of Lower Aragon. This oil has been extracted at low temperature from olives of the empeltre variety.
If you want to buy Extra Virgin Olive Oil 1l from the cooperative, www.degustateruel.com is the place to do it. We make direct shipments from the factory in 24 hours to Spain and in 48/72 hours to the entire European Union.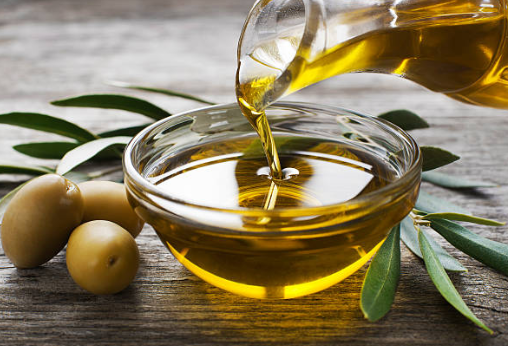 Characteristics of the 1l Extra Virgin Olive Oil carafes
Our carafes of Extra Virgin Olive Oil 1l are made exclusively with olives of the empeltre variety that come from Lower Aragon and that are under the Protected Designation of Origin regulations .
- Olive variety: This oil is exclusively made with empeltre variety olives. Its appearance is small, black and wrinkled.
- Protected Designation of Origin: This olive oil is protected under the PDO of Bajo Aragón, which gives rise to a quality oil that follows traditional production methods with specific characteristics. The Protected Designation of Origin always guarantees that the product one acquires is of excellent quality and that it meets strict requirements and standards.
- Taste, aroma and appearance: The appearance of this type of oil is characterized by a golden yellow color. Its texture is smooth and fluid, making it an oil suitable for the whole family, from the smallest to the oldest. Thanks to the changes that occur between day and night, the imbalance of temperatures make more aromas and sensations are achieved.
- Culinary uses: This oil can be used in a wide variety of preparations. Our recommendation is to use it in salads, toasts, marinades, and to finish dishes before serving.
How to preserve and consume the 1l Extra Virgin Olive Oil carafes?
It is important to note that Extra Virgin Olive Oil 1l must be stored in a cool, dark place to preserve its quality. It is also recommended to consume it preferably within its expiration date to enjoy all its organoleptic qualities and health benefits.
Why buy carafes of Extra Virgin Olive Oil 1l online?
At Degusta Teruel we care about the comfort of our customers. That is why buying in our gourmet store you can buy a carafe of Extra Virgin Olive Oil 1l and have it delivered directly to your home, without having to to carry with her. We make direct shipments from the factory in 24 hours in Spain and in 48/72 hours throughout the European Union. In addition, our cooperative extra virgin olive oil has a denomination of origin, which guarantees excellent quality
Lactose:

It does not have

Gluten:

It does not have

Sulfitos

It does not have

Quantity:

1l
Customers who bought this product also bought: