Weight: 500 grams.
Cured meat with intense flavor. Ideal for aperitifs.
Cured pork loin and cut into thin slices.
Estimated delivery date:

Correos Express España -

Purchase before

and receive it

Friday, 29 September, 2023

Recogida en tienda en Teruel Capital -

Purchase before

and receive it

Friday, 29 September, 2023

Packlink Europa -

Purchase before

and receive it

Thursday, 5 October, 2023

This product can be bought with COD
PRODUCT INFORMATION "Lomo embuchado loncheado"
Weight: 500 grams
Ingredients: pork loin, salt, sugar, spices, paprika, dextrose, antioxidants (E-301), preservative (E-252). (Inedible tripe)
Store refrigerated: 0-7º C
Open 30-60 minutes before eating to enjoy all its flavor
What is sliced sausage loin?
Sliced sausage loin is a type of sausage traditionally made from pork. This is a lean cut of pork, usually from the loin region, that is seasoned with a mixture of salt and spices, and then allowed to rest for a time to allow the flavors to infuse into the meat.
Once seasoned, the stuffed loin is stuffed into a natural casing, usually pork, which acts as a casing during the curing process. It then undergoes a drying and curing process, which can take several weeks or months, depending on the recipe and environmental conditions.
The final result is a sausage with an elongated and cylindrical shape, a dark reddish color and an intense flavor. The texture of stuffed loin is usually firm and tender, and it can be consumed both in thin slices and in thicker pieces.
Sliced embuchado loin is highly appreciated in Spanish gastronomy and is used as an ingredient in sandwiches, tapas and cold dishes. It is usually cut into thin slices and can be consumed alone, as part of a charcuterie board, or combined with other ingredients in preparations such as sandwiches or salads.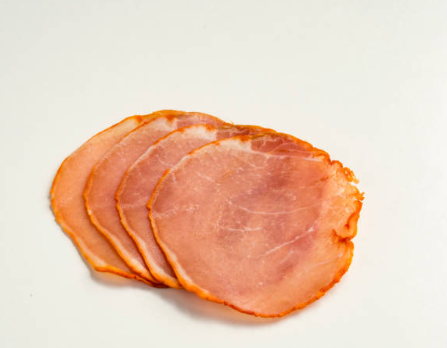 Lactose:

It does not have

Gluten:

It does not have

Sulfitos

It does not have

Type of meat:

Pork

Weight:

500gr

Recommended for:

Appetizers, lunches or vermouth
Customers who bought this product also bought: