Puff pastry with walnuts and raisins.
Handcrafted.
Domingo y Cristina Bakery.
Estimated delivery date:

Correos Express España -

Purchase before

and receive it

Tuesday, 26 September, 2023

Recogida en tienda en Teruel Capital -

Purchase before

and receive it

Monday, 25 September, 2023

Packlink Europa -

Purchase before

and receive it

Monday, 2 October, 2023

This product can be bought with COD
PRODUCT INFORMATION "Mudejar braid"
Village recipes since 1965. Homemade product from the Domingo and Cristina de Villastar bakery.
Features:
Ingredients: Puff pastry with yolk, raisins, local walnuts and flaked almonds.
Expiration date: 6-7 days.
What is the Mudejar braid?
The Mudejar braid, a sweet whose shape evokes the ornamental motifs of Mudejar art.
The dough is made with butter and is accompanied by nuts and raisins in its most classic variant. It is also presented with a cream and chocolate filling in some places.
Its origin is disputed in different regions and while in Teruel it is known as mudéjar. In Teruel capital we would have this characteristic sweet, which in other parts of the province and community would be known by other names, such as Trenza de Huesca.
The recipe is similar although it has variations with regarding the Huesca braid. Many times conflicts arise over whether the Mudejar braid has anything to do with the Almudévar braid. It is difficult to explain this, since the similarity of their products suggests that they are very similar products.
According to what they say, , these products come from central Europe, many people say that they met on the border of Aragon with Rioja. But the truth is that the exact origin of this sweet is not known.
Due to the popularity and delicious taste of these braids, they have spread to other places in Spain and can now be purchased and eat in some places in Barcelona, Madrid, Zaragoza, Bilbao.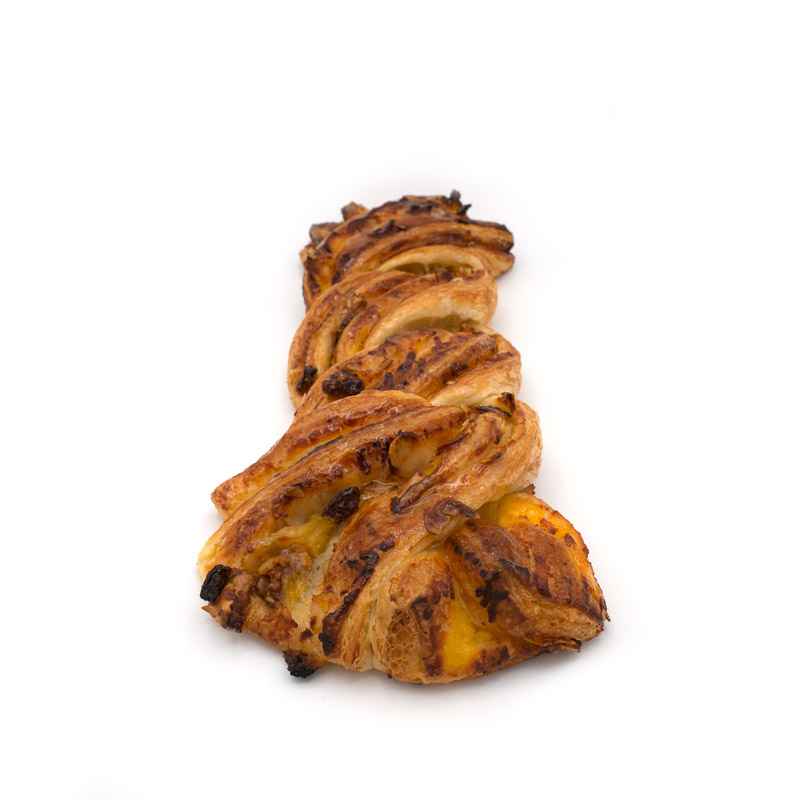 Lactose:

if it contains

Gluten:

if it contains

Nuts

May contain traces
Customers who bought this product also bought: