Truffle juice 45ml melanosporum
Quantity: 45ml
Summer truffle juice.
Ideal to combine in our stews, sauces, consommés, etc.
Estimated delivery date:

Correos Express España -

Purchase before

and receive it

Tuesday, 26 September, 2023

Recogida en tienda en Teruel Capital -

Purchase before

and receive it

Monday, 25 September, 2023

Packlink Europa -

Purchase before

and receive it

Monday, 2 October, 2023

This product can be bought with COD
PRODUCT INFORMATION "Truffle juice 45ml melanosporum"
Quantity: 45ml.
Glass container.
Expiration: 5 years.
Keep in a cool and dry place, once opened keep it always in the refrigerator.
What is Truffle Juice 45ml melanosporum?
The winter truffle of 10g from Teruel, also known as black truffle or melanosporum truffle, is one of the varieties of The most valued truffle and sought after by culinary experts due to its powerful aroma and flavor.
Truffles are really a fungus that grow underground in the roots of trees such as oaks or Oak trees. It is extracted with dogs trained for its olfactory search during the months of November to March, but this can vary depending on the weather conditions.
The black truffle from Teruel has a rounded shape or irregular and a rough surface. Its external color can vary from dark brown to black, while its interior, known as gleba, has a dark color with white veins. Its aroma is intense and distinctive, with earthy notes and sometimes with hints of chocolate and nuts.
The product we offer is a truffle liquid that can be used to flavor your truffle-flavoured creations.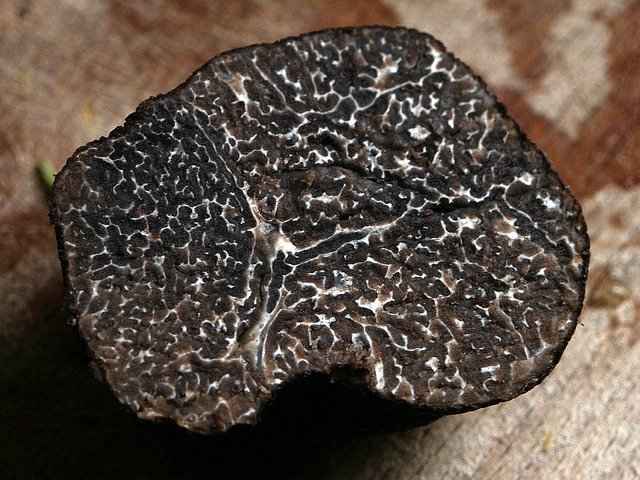 Our favorite recipes with truffle juice 45ml melanosporum"
Here are some recipes that you can prepare with truffle juice:
Truffle risotto: Prepare a delicious risotto following your recipe favorite. Once the rice is almost cooked, add a tablespoon of truffle juice and stir well. Continue cooking until the risotto is done and serve hot. You can decorate it with slices of fresh truffle.
Truffle sauce for pasta: In a skillet, heat olive oil and add a tablespoon of truffle juice. Add minced garlic and cook briefly. Then, add heavy cream and let it simmer until slightly thickened. Season with salt and pepper to taste. Serve this sauce over cooked pasta and sprinkle with grated Parmesan cheese and fresh parsley.
Truffle Mashed Potatoes: Make a mashed potato traditional cooking by boiling peeled and diced potatoes until tender. Drain and mash them with a fork or food mill. Add butter, hot milk and a tablespoon of truffle juice. Mix well and season with salt and pepper. Serve the mashed potatoes as a side dish and garnish with some additional truffle juice.
Mushroom and Truffle Salad: Slice mushrooms cut into thin slices and place in a bowl. Add lemon juice, olive oil, salt and pepper to taste. Mix well and let it marinate for a few minutes. Just before serving, add a tablespoon of truffle juice and stir gently. Serve cold and sprinkle with chopped chives.
Steak steak with truffle sauce: Cook a steak to your liking , either on the grill or in a pan. Meanwhile, make a truffle sauce by mixing beef broth, heavy cream, and a tablespoon of truffle juice in a skillet. Cook over low heat until the sauce thickens. Season with salt and pepper. Serve the steak with the truffle sauce on top and accompany it with your favorite garnishes.
These are just a few ideas for using truffle juice in your recipes. I hope you enjoy these aromatic and tasty dishes!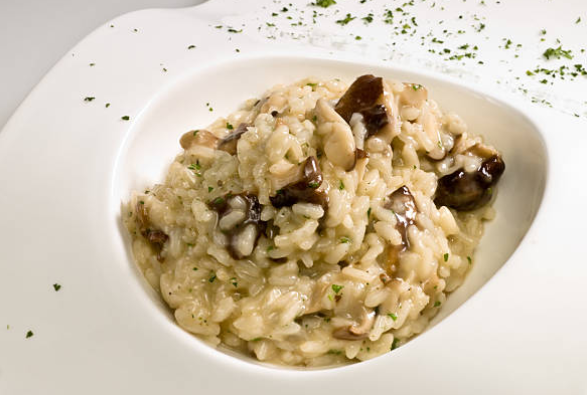 Lactose:

It does not have

Gluten:

It does not have

Sulfitos

It does not have

Quantity:

45ml

Truffle variety:

Tuber melanosporum
Customers who bought this product also bought: