Cream cheese with truffle
Net weight: 135gr
Cream cheese with black truffle made with cow's milk.
10% Black Truffle
Estimated delivery date:

Correos Express España -

Purchase before

and receive it

Friday, 29 September, 2023

Packlink Europa -

Purchase before

and receive it

Thursday, 5 October, 2023

This product can be bought with COD
PRODUCT INFORMATION "Cream cheese spread with black truffle"
Weight: 125 g jar (10% authentic Tuber melanosporum black truffle).
Expiration: Three months.
Storage: In a refrigerator (+2ºC +8ºC)
Energy value: 982 kJ / 237 kcal
Fats: 22 g
Carbohydrates: 3.5 g
Protein: 6.4 g
Salt: 1.06 g
What is Black Truffle Cream Cheese Spread?
The spreadable cream cheese with black truffle is a sophisticated product that combines the softness and creaminess of cheese with the intense touch of black truffle. This cream is made with a high-quality cheese base and finely grated black truffle is added, which gives it a unique and delicate flavor. It is made with cow's milk and 10% fresh black truffle from Teruel. This makes it the cheese spread with the highest concentration of truffles on the market. It does not contain chemical aromas, which makes the flavor between truffle and cheese balanced.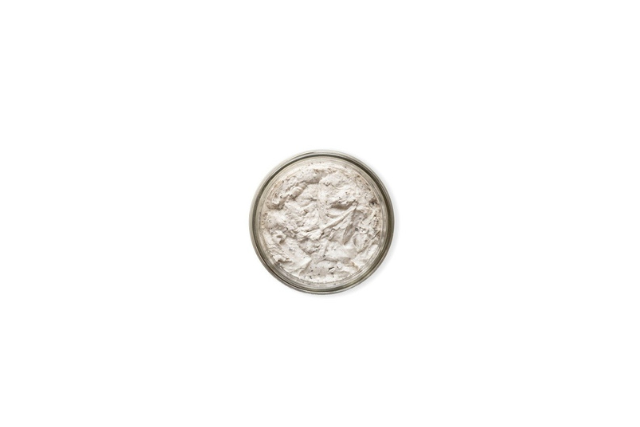 How to use the cream cheese spread with black truffle?
The black truffle spreadable cream cheese is a product that is normally used on toast or cold canapés. Here are some ideas on how to use it:
- Bread: Spread the cream cheese on top of a slice of bread and enjoy it alone or accompanied by sausages or with cherry tomatoes with arugula.
- Pasta: Mix the truffle cream cheese into the hot pasta and stir. You can also add a bit to some other sauce that we have previously prepared, such as a carbonara.
- Meats: Black truffle cream cheese can be used in sauces to accompany meats.
- Risotto: You can add the cream cheese with black truffle a little before turning off the heat when the rice is almost ready, this will give the dish a lot of flavor and power.
- Carpaccio: You can add a little truffle sauce on top of the carpaccios to give them a truffle flavor.
- Mashed potato: Add the truffle sauce when the mash is hot.
Here are some ideas for using the black truffle cream cheese spread. But there are a thousand ways to add it to your dishes, so try and experiment with your own recipes to get the most out of this seasoning.
Our favorite recipe: Black Truffle Cream Cheese Risotto
Ingredients:
-1 cup of rice
-4 cups of vegetable broth
-1 small onion, finely chopped
-2 garlic cloves, minced
-1/2 cup dry white wine
-1/2 cup black truffle cream cheese
-1/4 cup grated Parmesan cheese
-2 tablespoons butter
-Salt and pepper to taste
-Chopped fresh parsley for garnish
Instructions:
1. In a saucepan, heat the vegetable broth and keep warm over low heat.
2. In another large pot, melt the butter over medium heat. Add the onion and garlic and cook until tender and translucent.
3. Add the Arborio rice and stir to combine with the butter, onion and garlic, about 1 minute.
4. Add the white wine and stir until it has been absorbed by the rice.
5. Start adding the hot broth, one cup at a time, stirring constantly and waiting for the rice to absorb the liquid before adding more.
6. Continue adding broth and stirring for about 20-25 minutes, or until the rice is al dente and has reached a creamy consistency.
7. Add the black truffle cream cheese and grated Parmesan cheese to the risotto. Mix well until the cheeses are melted and fully incorporated.
8. Taste the risotto and season it with salt and pepper to taste.
9. Remove from heat and let sit, covered, for a few minutes to allow the flavors to meld.
10. Serve the risotto hot and garnish with chopped fresh parsley. You can add more grated Parmesan cheese on top if you like.
Enjoy this delicious risotto with the rich and aromatic black truffle cream cheese. Bon appetit!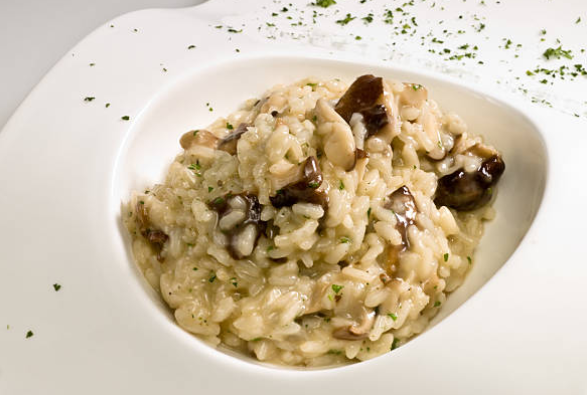 Lactose:

if it contains

Gluten:

It does not have

Sulfitos

It does not have

Type of milk:

Weight:
Customers who bought this product also bought: