Pork burger with goat cheese and caramelized onion
Weight: 200 gr.
Type of meat: Pork.
Ingredients: Salt, cereals (corn), dextrose, spices, sodium sulfite (E-221), ascordic acid (E-300), sodium citrate (E-331), aroma, carmine (E-129).
Gluten free, with lactose.
Estimated delivery date:

Seur Frío -

Purchase before

and receive it

Monday, 25 September, 2023

This product can be bought with COD
What is the Beef Burger with Goat Cheese and Caramelized Onion?
The burger with goat cheese and caramelized onion is a gourmet variation on the classic burger that combines intense and sophisticated flavors. This burger for juicy beef, and a generous helping of smooth, creamy goat cheese. Also, caramelized onion is added, giving it a sweet and mild flavor.
The flavor of the burger with goat cheese and caramelized onion is sophisticated and balanced, combining the sweetness of caramelized onion with the salty and mild flavor of goat cheese. The juiciness of the meat, combined with the creamy texture of the cheese, make this burger an elegant and delicious option for the most demanding palates.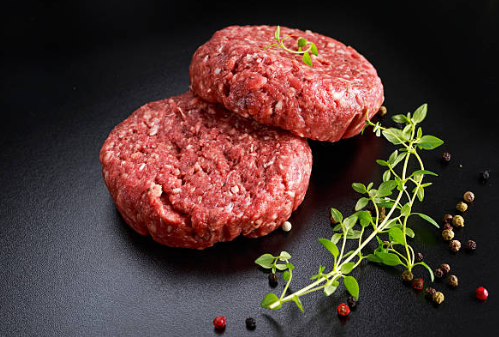 Our favorite recipe with beef burger with goat cheese and caramelized onion
Here is a simple and delicious recipe using hamburgers:
Ingredients:
- 4 hamburgers Beef with Goat Cheese and Caramelized Onions.
- Hamburger Buns.
- Cheddar Cheese (optional).
- Lettuce.
- Slices tomato sauce.
- Sliced red onion.
- Sliced pickles.
- Sauce of your choice (ketchup, mustard, mayonnaise, etc.).
- Salt and pepper to taste.
- Vegetable oil (for cooking the burgers).
Instructions:
Preheat a grill or skillet over medium-high heat.
Season the burgers with salt and pepper on both sides.
Add a little oil grilled vegetable or hot skillet and place on burgers. Cook for approximately 4-5 minutes on each side, or until cooked to your liking. If you want to add cheddar cheese, place it on top of the burgers during the last few minutes of cooking to melt it.
Meanwhile, cut the burger buns in half and lightly toast if you prefer.
Once the burgers are cooked, remove them from the heat and let them rest for a few minutes.
Assemble the burgers: Place a lettuce leaf on the bottom of the bun, followed by a cheeseburger (if desired), tomato slices, onion slices, and sliced pickles. Add the sauce of your choice.
Top with the top of the bun and voila!
You can accompany the burgers with fries, onion rings or a fresh salad. Enjoy this delicious homemade burger!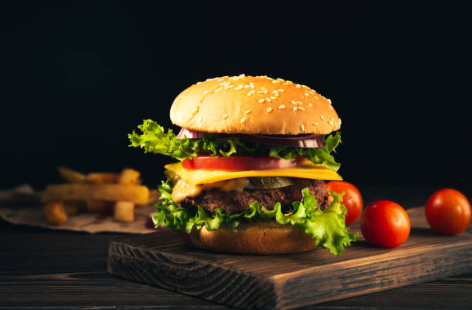 Lactose:

if it contains

Gluten:

It does not have

Sulfitos

Contains

Type of meat:

Pork

Weight:

200gr
Customers who bought this product also bought: